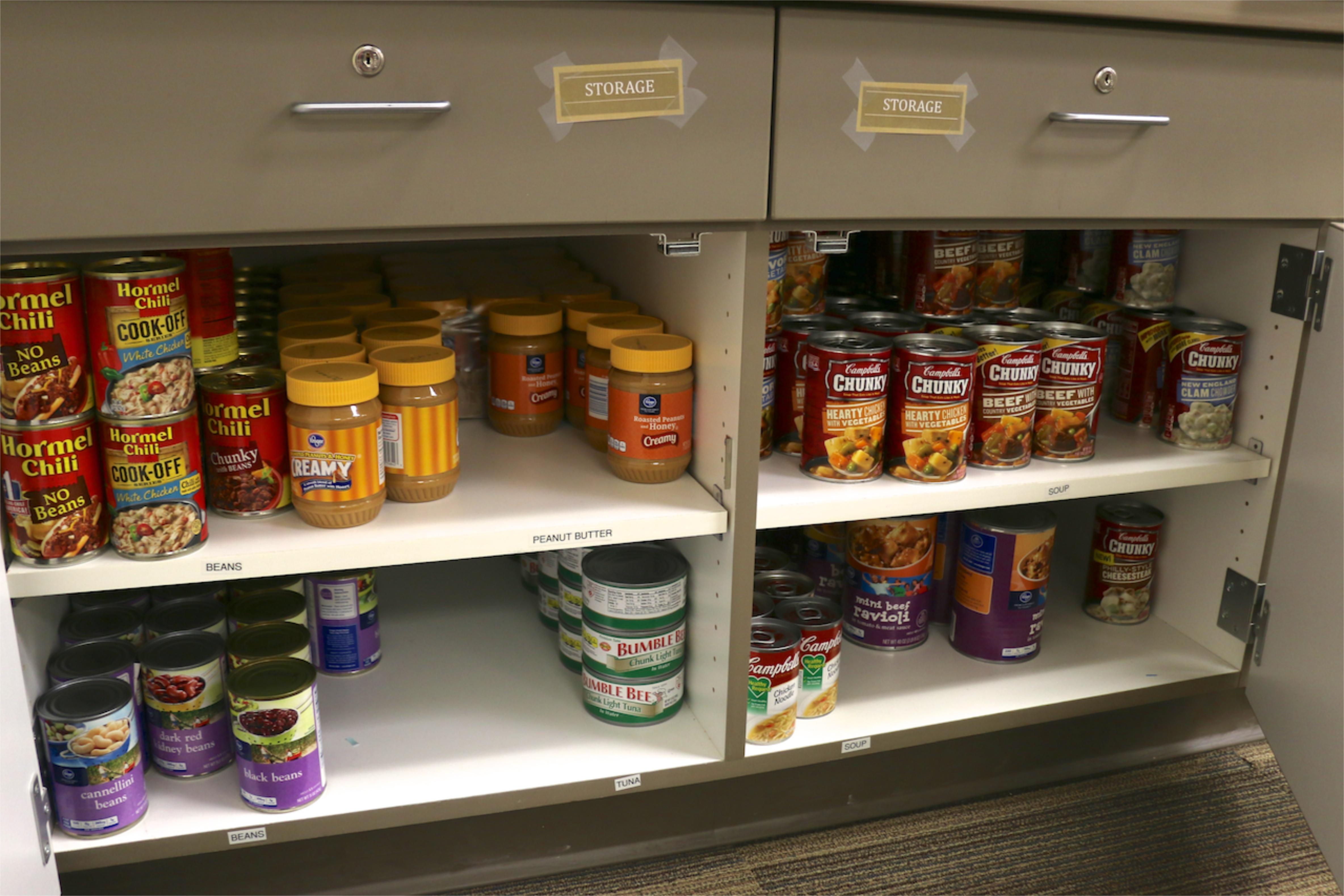 Unpaid parking citations accumulated from the start of the fall semester through Nov. 9 can be paid using Food for Fines during the week of Nov. 12-16. The items will be used to fill Clyde's Cupboard, a free on-campus food pantry available for students in need each Tuesday, Wednesday and Thursday.
Current unpaid parking citations that are not greater than $30 can be paid with a minimum of 10 non-perishable food items for each citation. The Food for Fines drive does not apply for vehicles that have been fined for parking in a fire lane, in a handicap spot without correct permits, that have been booted or for fines sent to collections.
A limit of three current citations can be paid for every 10-item donation and donations can be made at the parking office in Gateway Hall. Two reserved parking spots in the first floor of the Gateway Garage are available from 10 a.m. to 3 p.m. through Nov. 16 for non-permit holders to use to take part in Food for Fines for 10-minute visits. Parking staff encourage participants to have a photo ID and their citation number or license plate number ready to help process the citation quickly.
Food items should be factory sealed and not past the date of expiration. Glass jars and containers cannot be accepted. Clyde's Cupboard has the greatest need for peanut butter, cereal, canned fruits and soups, but all other items will be accepted. The pantry is open for students with a valid UCCS ID card from 10 a.m. to 5 p.m. every Tuesday, Wednesday and Thursday at the Student Life Lounge in the University Center.