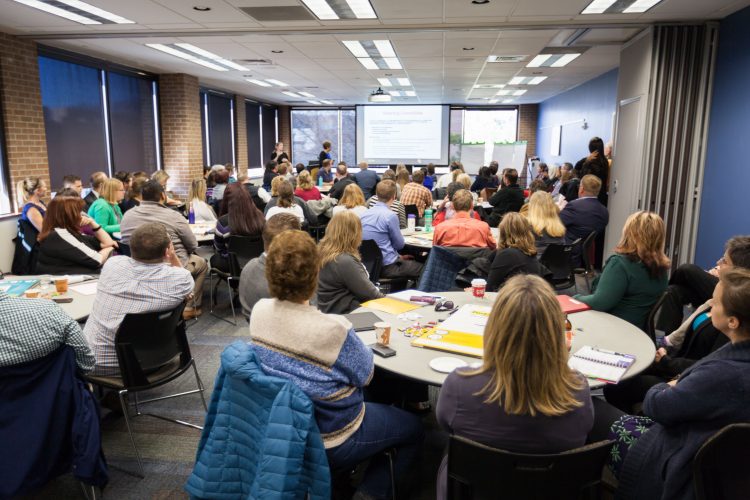 Faculty and staff are encouraged to join Chancellor Venkat Reddy and Vice Chancellor Chuck Litchfield to discuss ideas for improving retention and graduation rates for students during a Town Hall event at 2-3:30 p.m. Nov. 14 in Berger Hall.
UCCS experienced a 2.4 percent increase in the retention rate for fall 2018 with a record 1,363 students returning to campus for their second year. The rate improved to 67.2 percent, and the university set 72 percent as a goal by 2023.
Retention and graduation were the topics of a Town Hall event a year ago, when a capacity crowd of 125 faculty and staff brainstormed how to provide the needed resources and systems for student success. The topic is also the focus of a subcommittee of the Strategic Enrollment Team formed in fall 2017.
Refreshments will be served. No RSVP is required.