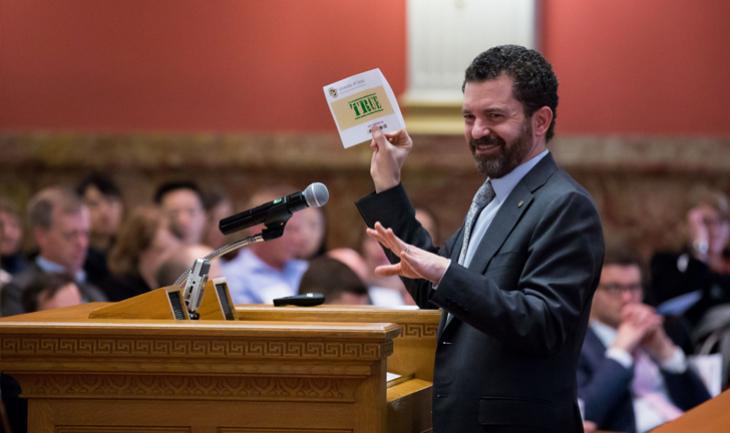 Todd Saliman, vice president of finance and chief financial officer, University of Colorado, will address the affordability and value of a CU education during an Oct. 22 Lunch and Learn event on the UCCS campus. The event starts at 11:30 a.m. at the Kettle Creek room within the Roaring Fork Dining Hall.
Saliman will address the cost of attendance at each of the four CU campuses, how the university's tuition and fees compare with peers, the investments made in financial aid, the return on investment for a CU degree and the financial efficiencies the university has implemented.
Saliman served on the cabinet for two Colorado governors and was the director of the Governor's Office of State Planning and Budgeting for Governor Bill Ritter. He was an eight-year member of the Colorado legislature, and spent four of those years on the Joint Budget Committee.
Registration is free and can be made online. The event is co-hosted by the CU Advocates and the UCCS Alumni Relations and Annual Giving teams.