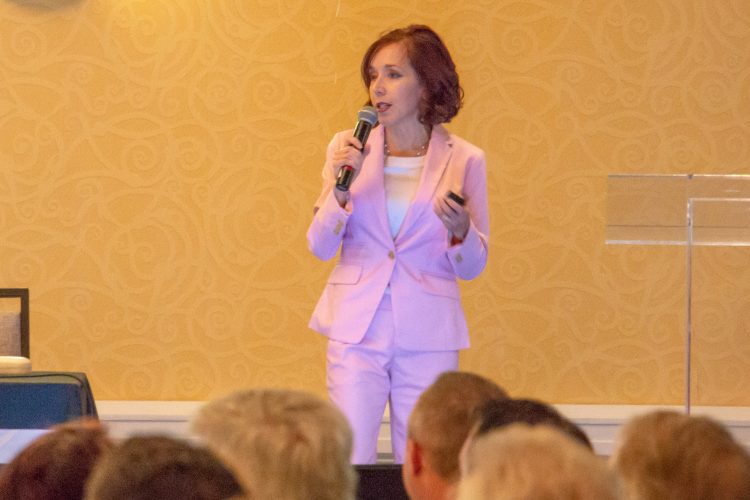 Colorado Springs and much of Colorado enjoyed record prosperity in 2017. Will that continue or should local businesses and government agencies prepare for change?
Tatiana Bailey, director, UCCS Economic Forum, will share her forecasts for the local, national and international economies 1 p.m. to 4 p.m. Oct. 4 at the Ent Center for the Arts, 5225 N Nevada Ave. The presentation is part of the 2018 UCCS Economic Forum, now entering its 22nd year. To register, individuals can go to www.uccseconomicforum.com. Check-in begins at 12:30 p.m. and there will be a networking happy hour afterwards at 4 p.m.
The Forum offers national, regional and local perspectives intended to help individuals, local government and businesses prepare. The Forum is a community outreach effort of the UCCS College of Business, and is supported by businesses, government entities and nonprofits along the Front Range.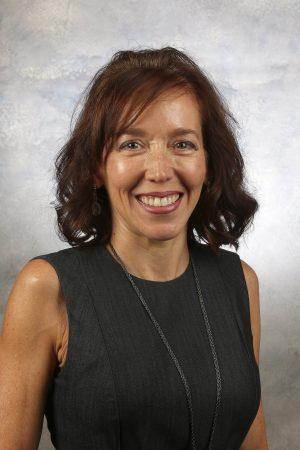 "The UCCS Economic Forum is the premier resource for local and state economic information," Bailey said. "This information is provided for—and supported by—local businesses and is an opportunity to learn about the trends and dynamics occurring nationally, statewide, and in our community."
Individual cost of attendance is $80. Those interested in obtaining real estate continuing education credits pay $100. At 1:15 p.m., Tim Quinlan, director and senior economist, Wells Fargo Securities, will deliver a keynote address providing a national and international economic outlook.
At 2:25 p.m., Bailey will present the economic conditions and outlook for the state and the Pikes Peak Region. She is a leading expert on economics, policy and urban economic development, and the health care industry. She has directed the Forum since June 2014. Previously, she worked on various economic development and health-related grants and contracts in Michigan and taught economics courses. In addition to directing the Forum, Bailey has published in academic journals, frequently writes articles for local papers, and appears regularly on local news segments dedicated to the local and state economies. She holds the position of attendant rank assistant professor in the College of Business.
Quinlan provides analyses on the macro U.S. economy and major foreign economies for Wells Fargo Securities. Domestically, he covers industrial production, manufacturing and business investment spending. His international efforts concentrate on Japan, Canada, Korea and Australia. Quinlan's work has been published in academic journals and his comments on the economy regularly appear in The Wall Street Journal, The New York Times and USA Today. He is also a frequent guest on CNBC and National Public Radio.
For more information about the keynote address, visit www.uccseconomicforum.com/speakers.shtml
UCCS Chancellor Venkat Reddy, UCCS College of Business Dean Stephen Ferris and Colorado Springs Mayor John Suthers will provide a welcome. Samuel Elliott, a recent UCCS graduate and business technology advisor at Amnet, will preside as master of ceremonies.
UCCS College of Business professors Tom Zwirlein and Jeff Ferguson started the forum in 1997, then known as the Southern Colorado Economic Forum. Later, Fred Crowley, a senior instructor in the College of Business, worked with Zwirlein and helped build the forum into a half-day event. Bailey joined the forum in 2014 as Zwirlein and Crowley retired. In 2016, the forum's name changed to UCCS Economic Forum to reflect a broader scope and its UCCS roots.