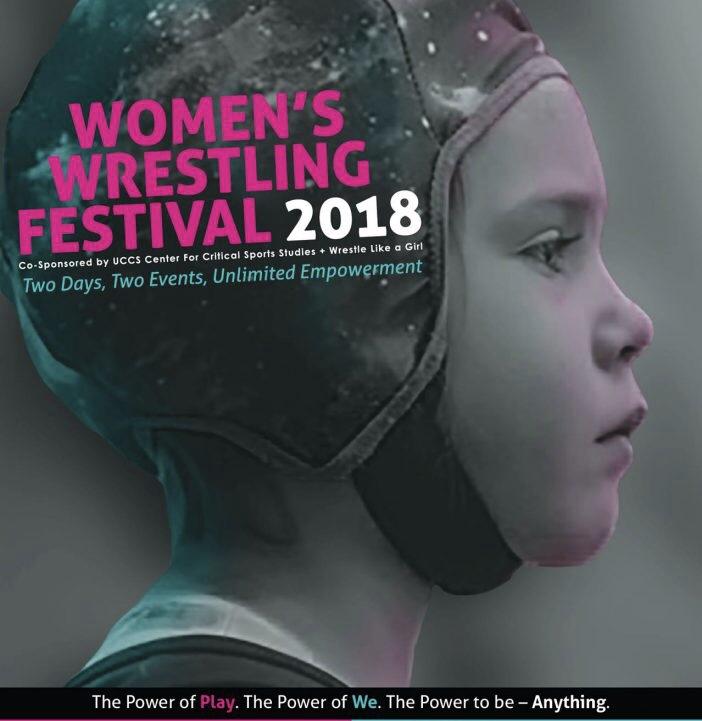 Sport advocates across the world will talk about their experiences in a sold-out 'Unite & Ignite' Sportswomen Power Summit 5-8 p.m. Sept. 14 at the Ent Center for the Arts.
Panelists include:
Sally Roberts, founder and executive director, Wrestle Like A Girl
Minky Worden, director of global initiatives, Human Rights Watch
Jen Welter, the first female coach in the National Football League
Raha Moharrak, the first Saudi Arabian woman to ever summit Mount Everest
Mary Harvey, 1991 FIFA Women's World Cup starting goalie and gold medalist
Mara Gubuan, founder, Equality League
Sara McMann, Olympic silver medalist and Ultimate Fighting Championship competitor
Nancy Hogshead, founder, Champion Women
Elizabeth Marks, Paralympic swimming gold medalist
David Grevemberg, chief executive, Commonwealth Games Federation
Jeff Marsh, executive director, Beat the Streets
Members of 2018 Women's World Wrestling team
The summit will be emceed by Kendal Darnell, MTV's 'Road Rules' celebrity with opening remarks from Julia Nesheiwat, deputy special presidential envoy for hostage affairs, U.S. Department of State.
Topics include human rights and sport, representation of women in sports, equality in sports governance, athlete activism and engaging platforms to grow sporting opportunities.
UCCS Center for Critical Sport Studies and Wrestle Like A Girl are the event co-sponsors. Sally Roberts, founder and executive director, Wrestle Like A Girl, received her bachelor of arts degree in psychology from UCCS.
Following the summit, the third annual 'Glitter Into Gold' Gala will happen 6-9 p.m. Sept. 15 at The Broadmoor.