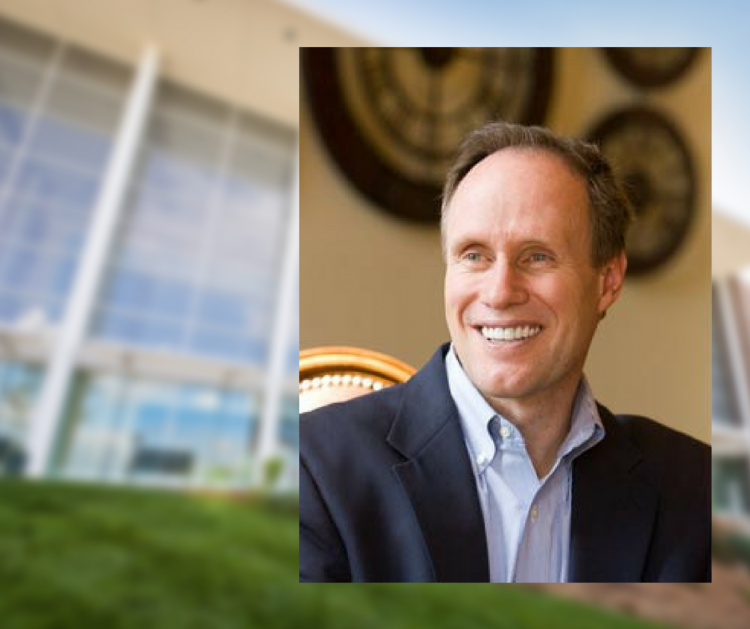 Stephen M.R. Covey, the bestselling author of "The Speed of Trust," will deliver the keynote address for faculty, staff and students at the annual UCCS Ethics First event Sept. 11. The 2018 event, themed "Voicing Ethical Values," will take place from 8 a.m. to 12:30 p.m. in Berger Hall.
Registration is open only to UCCS faculty, staff and students. Covey's keynote address at 9 a.m. will lead into a workshop about five techniques for acting on ethical values and offer opportunities for practicing responses to common scenarios on a university campus.
"Trust is a key competent in the effectiveness of any organization, and Stephen Covey will bring his global experience in building and maintaining trust to the UCCS campus," said Debi O'Connor, director, Campus Compliance. "We're looking forward to the insight he will bring to our faculty, staff and students as we continue our Ethics First programming for the new academic year."
Covey is a cofounder of CoveyLink and the FranklinCovey Global Speed of Trust Practice. A sought-after and compelling keynote speaker and adviser on trust, leadership, ethics, sales and high performance, he speaks to audiences around the world.
Covey is the "New York Times" and number one "Wall Street Journal" best-selling author of "The Speed of Trust," a book that challenges the assumption that trust is a soft, social virtue. He demonstrates that it is a hard-edged economic driver—a learnable, measurable skill that makes organizations more profitable, people more promotable and relationships more energizing. He advocates that nothing is as fast as the speed of trust and that the ability to establish, grow, extend and restore trust with all stakeholders is the critical leadership competency of the new global economy. Covey delivers that message and is skilled in enabling leaders and organizations to experience the dividends of high trust. Audiences and organizations alike resonate with his insightful, relevant approach to real-time issues that affect their immediate and long-term performance.
Ethics First is managed by the UCCS Office of Compliance and sponsored by the Daniels Fund Ethics Initiative at the UCCS College of Business. Last year's inaugural event featured Jim Parke, the chief executive office for Blue Ocean Enterprises and Otter Products.