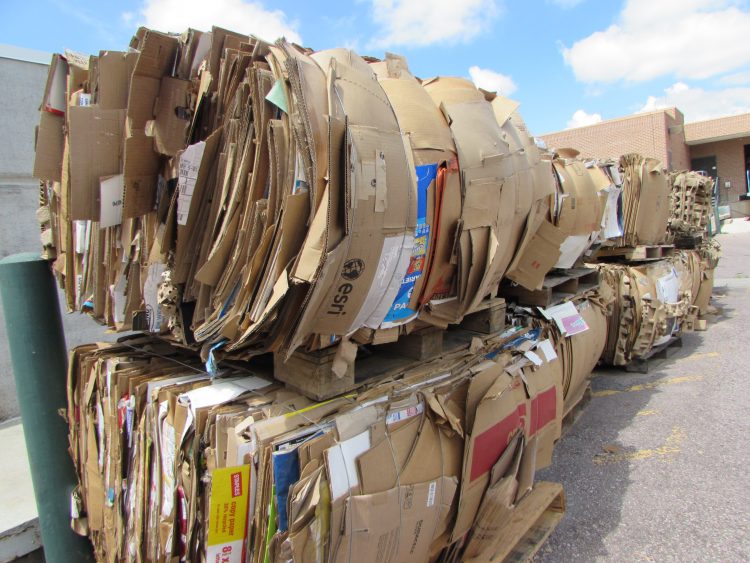 As more than 1,600 students moved back into residence halls for the 2018 semester, a team of staff and students were working to make sure that the six tons of cardboard generated made its way into the recycling stream.
Departments from all over campus worked together to move cardboard out of the residential areas throughout the day of move-in and the week that followed. Those departments included the Office of Sustainability, Facilities and Auxiliaries Outdoor Services and Custodial Services, Parking and Transportation Services, the Police Department, and Residence Life & Housing.
Cardboard recycled throughout the year is sold to Bio-PAPPEL McKinley, which reprocesses the material into paper and packaging products. The funds generated throughout the year fund two student employee positions and help reduce the costs for other recycling as the cardboard previously took up a significant amount of space in dumpsters.
Cardboard recycling bins are located near the landfill and general recycling bins found behind buildings on campus. The Office of Sustainability coordinates the pickup of cardboard throughout the year and asks that the campus community break down all cardboard boxes before placing them in the designated bins.