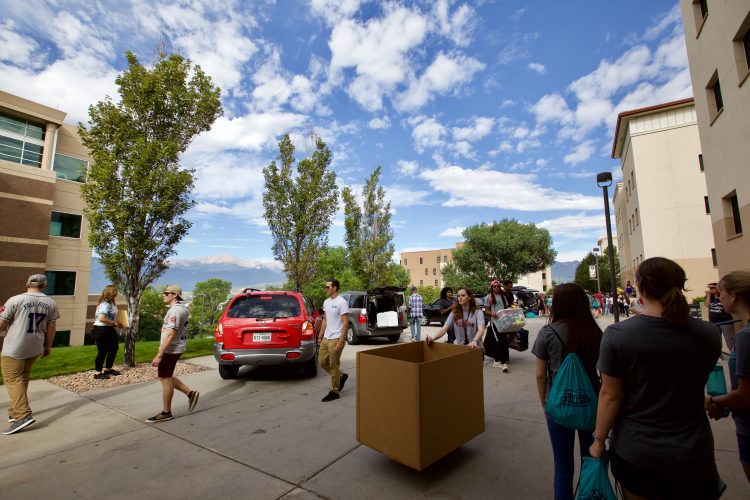 The UCCS community is encouraged to welcome the Class of 2022 to UCCS with campus move-in and convocation August 14 and 15.
Approximately 1,600 students will live in campus housing, and most will move into their new homes August 14. Employees and student organizations are encouraged to volunteer and help carry materials from vehicles to residence hall rooms. Volunteers will receive a free t-shirt and lunch at either the Lower Lodge or Roaring Fork dining facilities. To register, click here.
On August 15, the approximately 2,000 freshmen will participate in convocation for the official welcome to UCCS. Chancellor Venkat Reddy and Provost Tom Christensen will welcome students at Berger Hall and Gallogly Events Center. Faculty and staff are encouraged to line the pedestrian spine starting west of the University Center as students exit convocation and head to the Gallogly Recreation and Wellness Center for Playfair. Registration is open through July 30 with free t-shirts for the first 250 faculty and staff who register.
Freshmen begin their Gateway Program Seminar courses at 8 a.m. August 16, and faculty and staff are encouraged to be help students find classrooms on the first day. The first day of the fall semester is August 20.