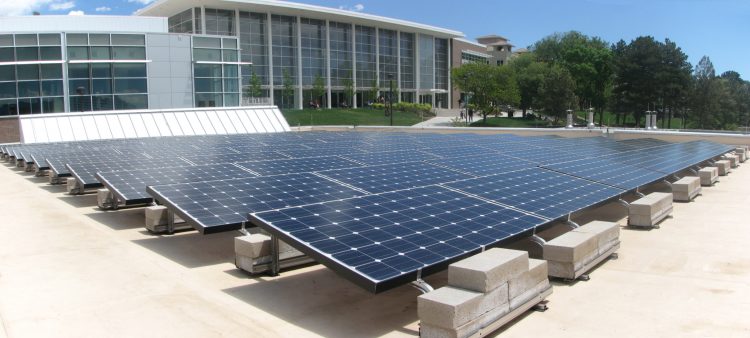 UCCS maintained its gold rating for commitment to sustainability in the Sustainability Tracking, Assessment and Rating System through the Association for the Advancement of Sustainability in Higher Education. The university improved its score by nearly 10 points since the last rating in 2015.
"We appreciate AASHE's recognition of efforts by our faculty, staff and students to make UCCS a campus that strives for greater sustainability," said Linda Kogan, director, Office of Sustainability. "We're proud of the work we've accomplished to integrate sustainability practices into our campus operations and continue to look at ways to improve our efforts."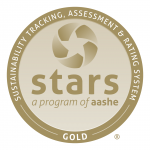 UCCS scored 74.27 points in the assessment and earned at least 80 percent of possible points for academic curriculum, academic research, public engagement, purchasing and coordination and planning. Among the projects that earned points in each category was the sustainability requirement in the Compass Curriculum general education program and membership in the local Peak Alliance for a Sustainable Future. Since 2009, 11 campus buildings have earned LEED Gold certification.
UCCS was credited for strengths in health and wellness, affordability strategies, and its high score on the Campus PRIDE Index, a LGBTQ national benchmarking tool for colleges and universities to create safer, more inclusive campus communities. The institution also earned STARS credits due to 70 percent of the university's electricity provided or offset by on-site solar, participation in local solar gardens and the purchase of renewable energy credits.
UCCS is one of four institutions in Colorado, and one of 130 in the nation, with gold or platinum ratings. The UCCS report is available through the STARS website.
The STARS program is the most widely recognized framework for publicly reporting comprehensive information related to a college or university's sustainability performance. Unlike other ranking systems, the STARS program is open to all institutions of higher education. The criteria for determining STARS ratings are accessible to all and allow comparisons with other institutions and the sharing of best practices.