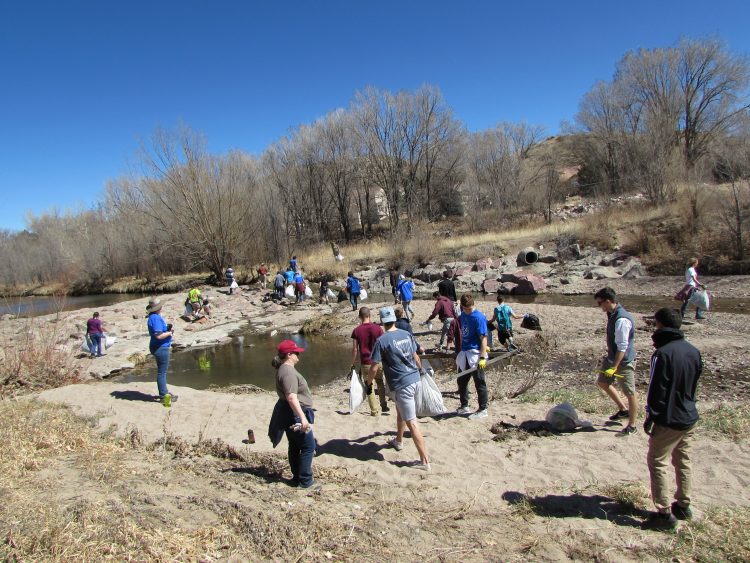 In two hours, 43 students, faculty, and staff collected 26 bags of trash, one bike, and one shopping cart from a segment of the Fountain Creek Watershed during Clean the Stream March 23.
UCCS has been a part of the Colorado Springs Adopt-a-Waterway Program for eight years. This year, the Office of Sustainability partnered with the Dean of Students Office for Clean the Stream as part of the volunteer aspect of Safe Spring Break Week.
Plastic film and food wrappers were the most common items collected.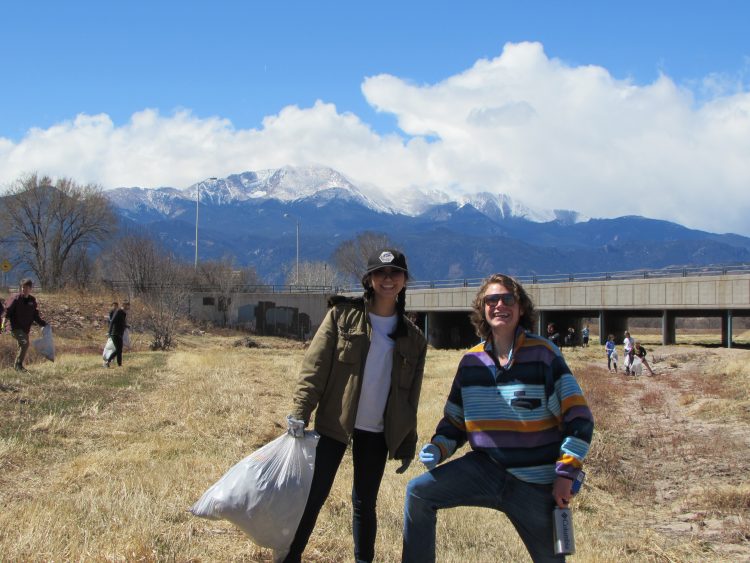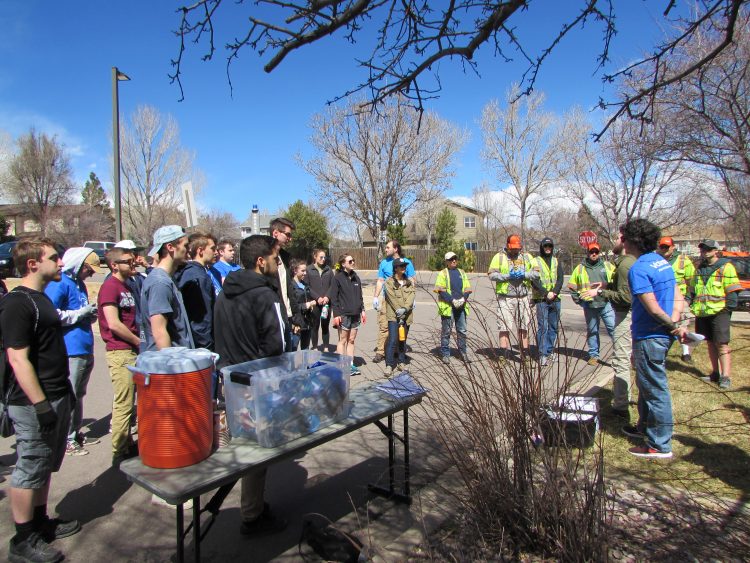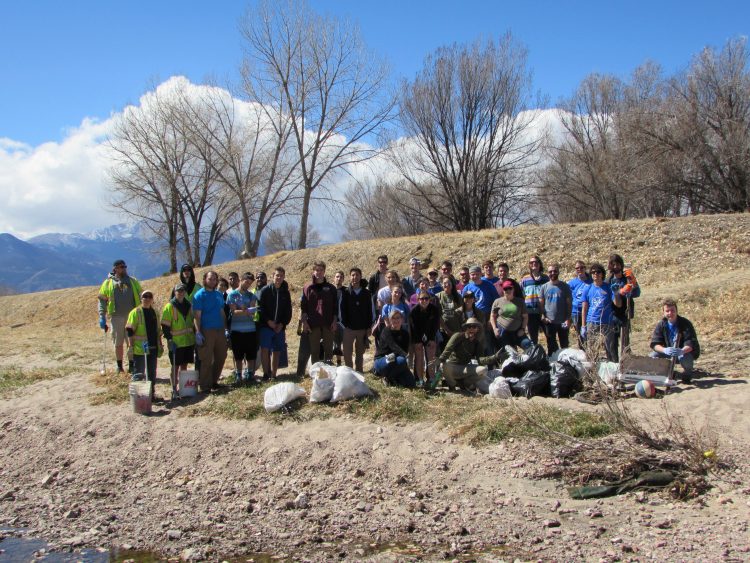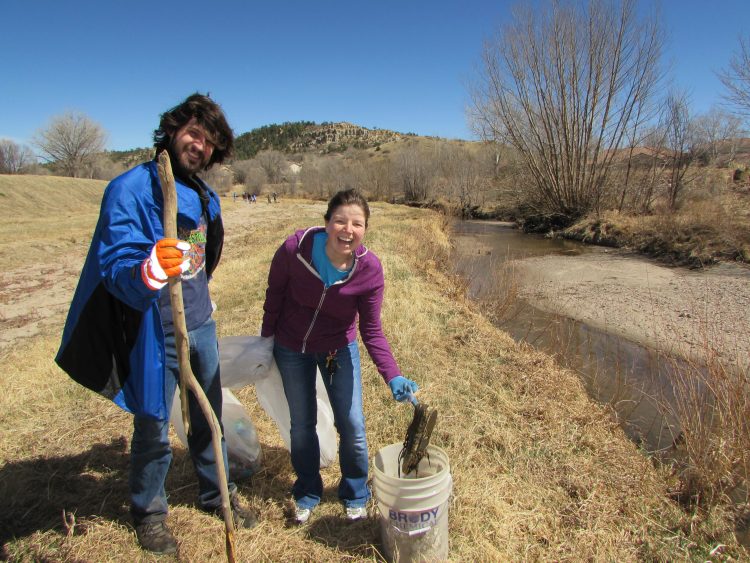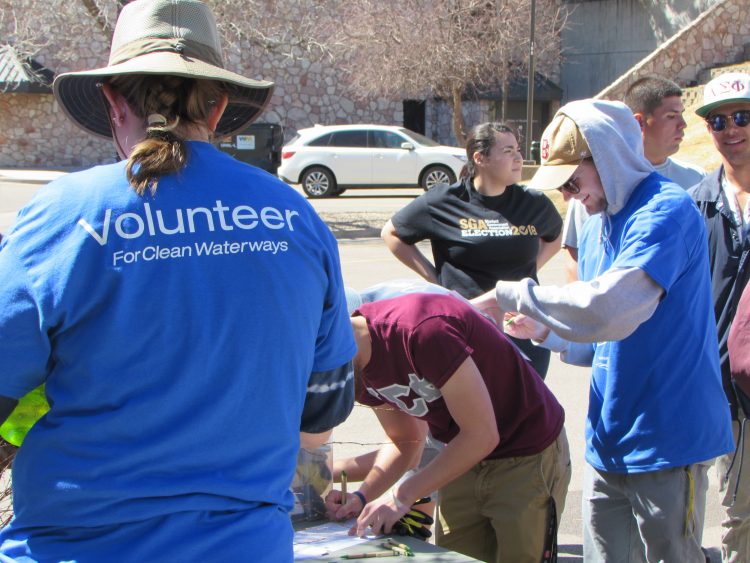 — Photos by Kimberly Reeves