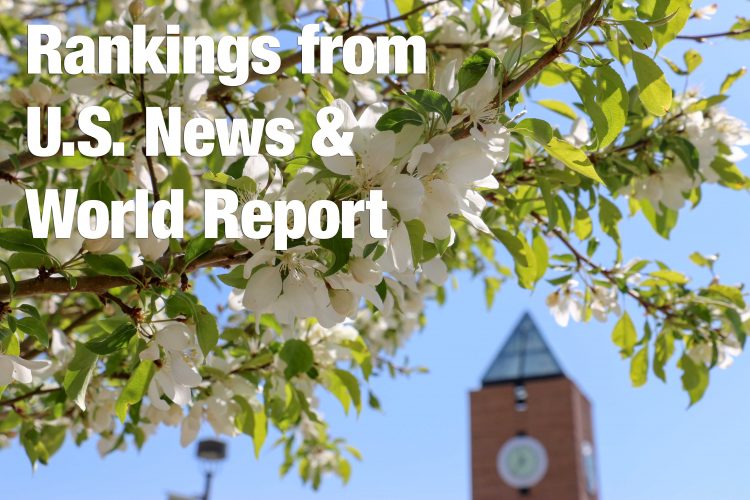 Seven UCCS master's programs and one doctoral program earned recognition as national leaders in the new U.S. News & World Report graduate school rankings released March 20.
The graduate nursing program within the Helen and Arthur E. Johnson Beth-El College of Nursing and Health Sciences improved six spots and led the UCCS rankings at No. 46. The program tied as the best in the state with the CU Anschutz Medical Campus. The doctorate of nursing practice ranked No. 61 overall, second in Colorado behind Anschutz.
The part-time master's of business administration program ranked No. 82 nationally and third in Colorado. Clinical psychology, public affairs, physics, education and psychology placed among the top 150 programs in the nation.
"We appreciate the recognition by U.S. News & World Report for the work done by our faculty to create these high-quality graduate programs," said Provost Tom Christensen. "The students who complete our programs will be among the leaders in their fields."
The U.S. News data comes from statistical surveys sent to administrators at more than 2,012 graduate programs and from reputation surveys sent to more than 20,500 academics and professionals in the disciplines. Surveys were conducted during the fall of 2017 and in early 2018. The Best Graduate Schools 2019 guidebook can be pre-ordered online.
The four campuses in the University of Colorado system combined for nearly 50 rankings. To see the the rankings for the other campuses, visit https://www.cu.edu/news/university-colorado-graduate-programs-among-nation%E2%80%99s-best.
— Jay Dedrick, University Relations, Office of the President, contributed to this article