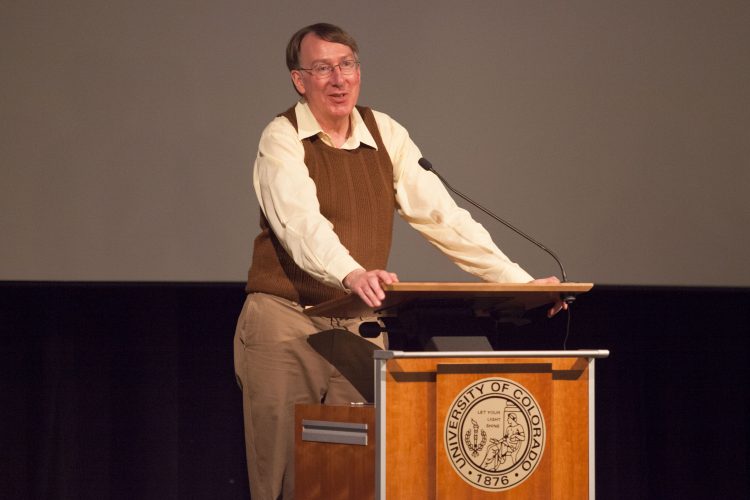 Chancellor Venkat Reddy, Provost Tom Christensen and Associate Vice Chancellor for Research Kelli Klebe showed their appreciation for the work of faculty at a campus reception March 14 in Berger Hall.
"I was thinking back to what this place was like when I came in 1989, and it's hard to put into words how this place has changed in that time," Christensen said at the event. "We're really making an impact on the students here in southern Colorado and I want to thank you for all that you do to make this happen."
In the last year, UCCS faculty have contributed nearly 100,000 hours of service in professional, public or university settings, and more than 1,000 scholarly contributions in books, publications, presentations, artistic works and funding grants. More than 3,500 sections were taught in the last year.
"There is a bright future for our campus, both for where we are and where we can go," Reddy said in his remarks. "The most important thing that you're doing, as you do your research, service and teaching, is that you're building future leaders and critical thinkers that are going to be with us in our community."