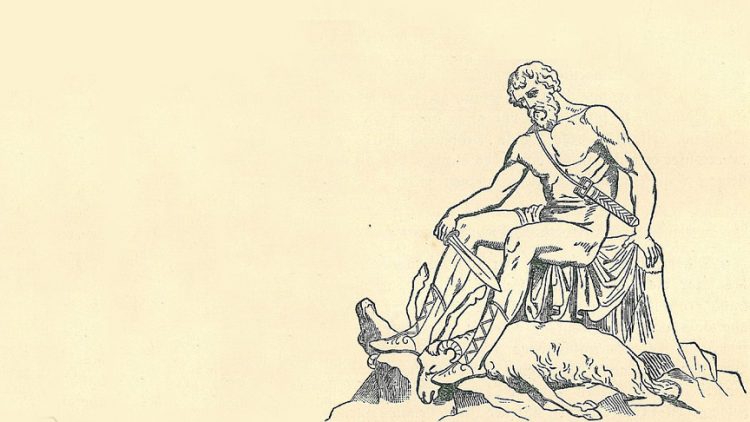 The reading of a play about a mythic Greek warrior battling trauma and the psychological effects of war will set up a round table discussion about how modern soldiers deal with the same issues at 4 p.m., March 18, at the Osborne Studio Theater in the Ent Center for the Arts.
Ajax, written in the fifth century B.C. by Sophocles, is part of the HomeFront Theatre Project that connects the UCCS Theatre and Dance programs to local military and veteran communities. The staged reading by professional actors and students will tell the story of a soldier who battles the madness that his endless deployment has brought and the pain of loss that soldiers experience.
"We're uniquely positioned to be able to connect the theater and military with the large number of service members at our local bases and on our campus," said Max Shulman, assistant professor of theatre, Visual and Performing Arts Department. "Even though it was written 25 centuries ago, this play still speaks to the struggles faced by our active duty service members and our veterans."
A round table panel with Phillip Morris, program director, Office of Veteran and Military Student Affairs, UCCS; Col. Tom McGuire, Department of English and Fine Arts, U.S. Air Force Academy; and Erin Fowler, clinical therapist, Veterans Health and Trauma Clinic, UCCS; will follow after the reading with an opportunity for open discussion from audience members. Ajax is the first play in the HomeFront project, which will feature performances, workshops and discussions to increase awareness, create community and open the lines of communications for service members.
Shulman will produce and direct the reading. The performance and discussion is free to attend, and advance tickets are available through UCCS Presents.