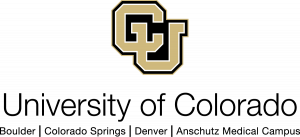 As Congress continues its process of renewing the Higher Education Act, leadership at the University of Colorado is warning of proposed changes that threaten student access and affordability at CU and across the country.
Passed in December by the House Education and Workforce Committee, H.R. 4508, the Promoting Real Opportunity, Success and Prosperity through Education Reform (PROSPER) Act, would cut $14.6 billion in student aid over 10 years, as estimated by the Congressional Budget Office.
In a March 9 letter to Colorado's seven-member House delegation, CU leaders write that the resulting erosion of federal support would make college more expensive for students and families in Colorado and throughout the United States. The letter is signed by CU President Bruce Benson and the four campus chancellors, Philip DiStefano, CU Boulder; Venkat Reddy, UCCS; Dorothy Horrell, CU Denver; and Don Elliman, CU Anschutz Medical Campus.
"We are particularly alarmed by the proposed termination of Federal Supplemental Educational Opportunity Grants; GRAD PLUS loans; Public Service Loan Forgiveness; the in-school interest subsidy for undergraduate student loans; and access to Federal Work Study for our graduate and professional students," the letter states.
While the PROSPER Act adopts many recommendations from the Task Force on Federal Regulation of Higher Education, which CU President Benson served on at the request of Sen. Michael Bennet, the bill was passed by committee without significant input from the higher education community and does not reflect CU priorities.
"We are discouraged to see the legislation pare back essential federal support for international education programs, eliminate Teacher Quality Partnership competitive grants, and reduce funding for TRIO programs, which prepare low-income and first-generation students for college," CU leadership states in the letter.
Many of the proposals in the PROSPER Act would roll back essential student aid for undergraduate students who demonstrate the greatest financial need, as well as for graduate and professional students, who already receive limited federal support.
"As you and your House colleagues consider H.R. 4508, we encourage you to put the needs of students first and would welcome the opportunity to work with you to accomplish this," the CU leaders write.
The letter comes just two weeks after CU leaders responded to a call for input on the Higher Education Act reauthorization from the Senate's Committee on Health, Education, Labor and Pensions.
In the Feb. 23 letter to Sens. Lamar Alexander and Patty Murray, the committee's chairman and ranking member, respectively, CU's president and chancellors stressed that the university "is dedicated to ensuring that college is accessible and affordable for all its students, which is why the university invested over $184 million in institutional aid for students across our four campuses last year. Over the last five years, CU institutional aid has far eclipsed federal grant aid, which totaled $66 million in 2017."
The letter notes the Be Boulder Pact, which includes a four-year tuition guarantee and the elimination of course and program fees at CU Boulder, and how "all four campuses are committed to increasing access to online courses and open education resources to decrease costs."
CU leaders urge that HEA reauthorization not only preserve but also strengthen federal student aid programs – which PROSPER threatens. CU supports efforts to simplify the student aid process as a way of improving access and predictability for students, but strongly urges that any savings from simplification be reinvested into federal aid programs. Any and all reforms that would create a net loss to student aid programs are concerning.
About the CU System
The University of Colorado is a premier public research university with four campuses: the University of Colorado Boulder, the University of Colorado Colorado Springs, the University of Colorado Denver and the University of Colorado Anschutz Medical Campus. With more than 65,000 students (and another 7,000 taking courses for credit) and over 7,200 full-time instructional faculty members, CU is the largest institution of higher education in the state of Colorado. CU's annual budget is $4.1 billion. CU researchers attracted more than $1.03 billion in sponsored research funding in fiscal year 2016-17. The university's Technology Transfer Office has helped launch more than 180 startups since 1994. Academic prestige is marked by CU's five Nobel laureates, 10 MacArthur "genius" Fellows, 20 astronauts and 19 Rhodes Scholars. For more information about the CU system, and to access campus resources, go to www.cu.edu.