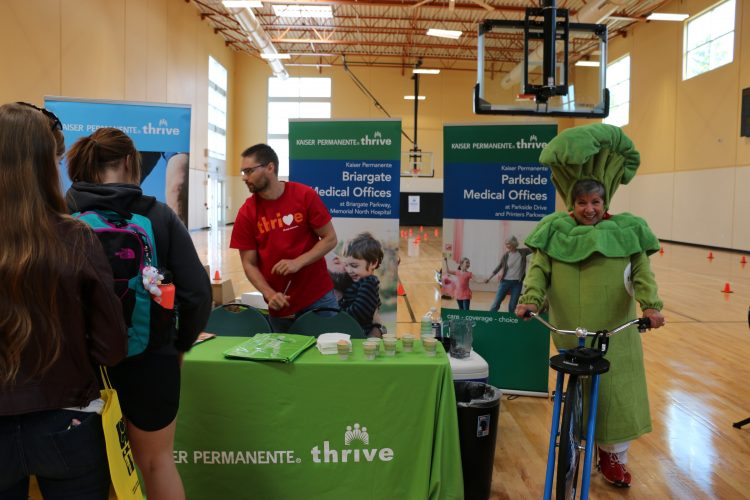 The Annual Health and Wellness Fair is back this year as part of the campus-wide Safe Spring Break week. The fair will feature a variety of stations to educate faculty, staff and students on building a foundation for and maintaining a healthy lifestyle.
The fair happens 11 a.m. – 2 p.m. March 20 in Gallogly Recreation and Wellness Center.
Campus departments and outside vendors will provide free screenings and demonstrations in a variety of areas: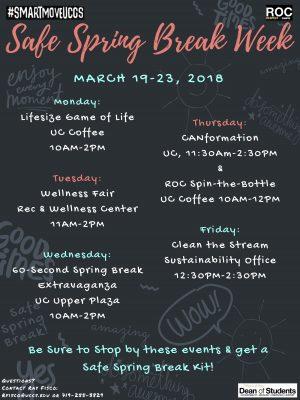 Five minute massages
Chiropractic demonstrations
Blood type screening
SIDNE Cart impaired driving course
Skin reveal screening
Fitness assessments
Nutritional demonstrations
Exercise benefits
Alcohol and drug abuse resources and education
Financial health
Bike and commuter programs
Pulmonary function screening
Along with the screenings, there will be door prizes, giveaways, and free food. Participants are encouraged to bring one nutritious canned or dry food item for Clyde's Cupboard, an on-campus student food bank.
"This event is a fun way to engage with campus-wide health and wellness services, as well as partners in the Colorado Springs community.  We have a great line up of exhibitors this year that is sure to have something for everyone." said Katie Gordon, wellness promotion manager, Wellness Center.
The Dean of Students Office will host a variety of events during Safe Spring Break, March 19-23, to educate students about risks associated with spring break.
For more information on the fair, contact Gordon, [email protected] or 255-4448.