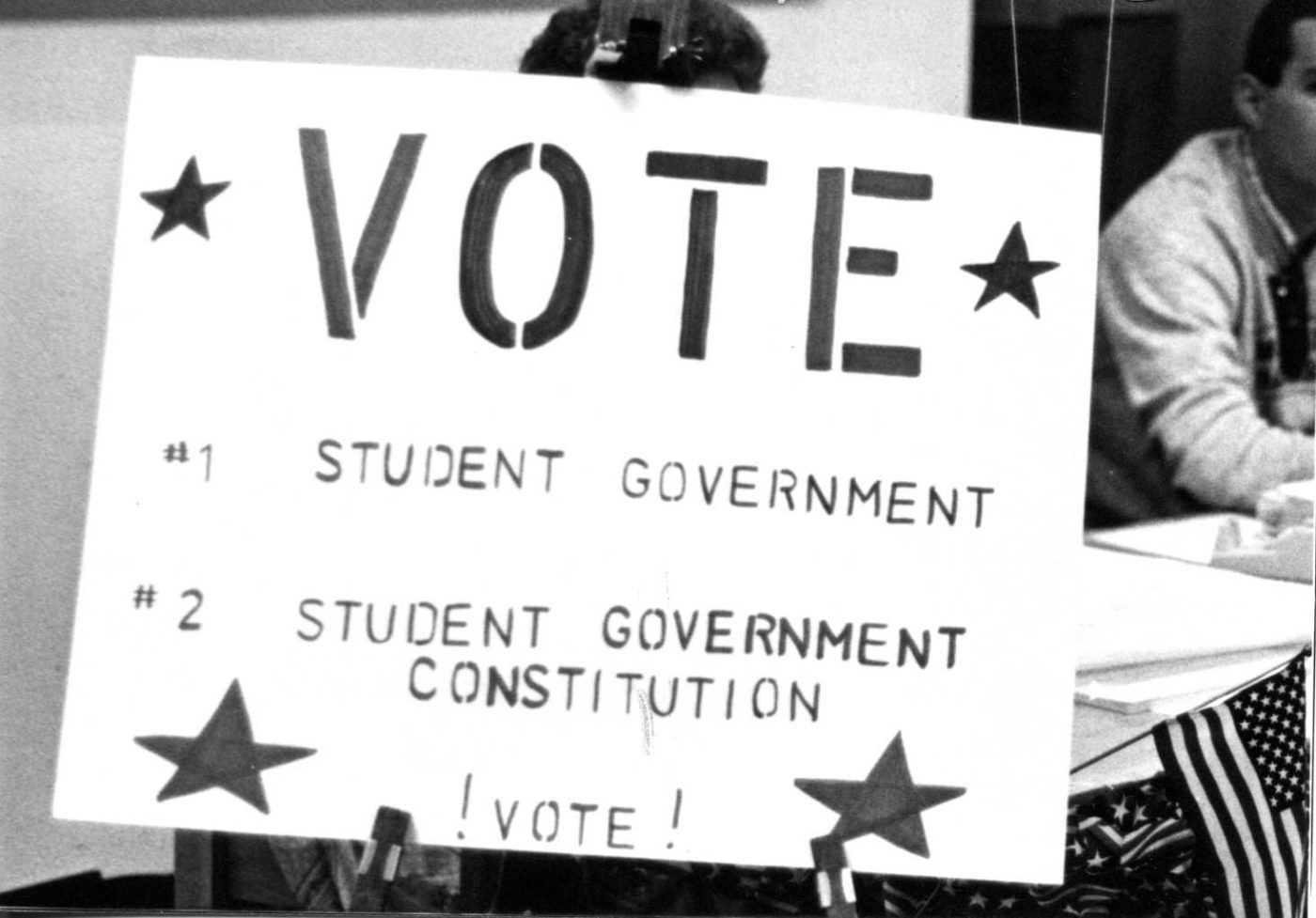 As campaigns begin for the 2018 Student Government Association elections, candidates at UCCS are continuing a tradition that started 50 years ago when the first elections started Feb. 19, 1968.
In the last 50 years, politicians, lawyers and business leaders have traced their success to leadership positions in SGA. Steve Ludwig, an at-large member of the University of Colorado Board of Regents, served as co-executive for the student government during the 1991-92 academic year.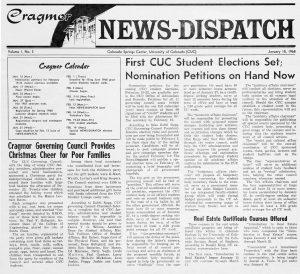 Student government started in 1966 with the original goal to provide activities and a campus newspaper. The Scribe newspaper continues in operation and the Romgarc dances (Cragmor spelled backwards) were among the early successes of the loose association. The elections in 1968 marked the start of a representative organization to advocate for the students.
The early years were marked by struggle. The student government disbanded in 1971 and joined the Student Relation Joint Board. The SRJB absorbed some of the roles of the student government, including the management of fees. The board dissolved in 1978 and led to the University of Colorado Associated Students, considered the start of the current student government model at UCCS.
For the next five years, the Associated Students struggled with student apathy. The work during the expansion of the University Center in 1988 led to greater involvement and engagement as the campus grew, with increased funding for the Recreation and Wellness Center, Transportation and Safety Fee, Learning Technology Fee and Theatreworks.
The SGA took the lead for paper recycling in 1991 and the Green Action Fund in 2011. Students led the expansion of services at University Hall and the creation of UCCS Lobbies, a group that meets with local, state and national officials. Members of the SGA meet regularly with campus leadership and with their counterparts on the other CU campuses. Today, the SGA manages a budget of $336,000 to support student clubs and organizations.