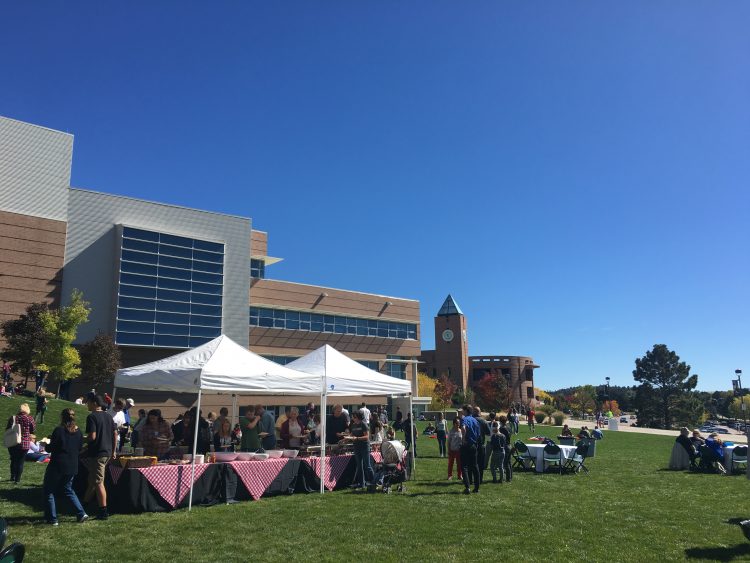 Parent and Family Weekend welcomed more than 750 people to campus Oct. 6 – 8, almost doubling last year's attendance.
"The weekend is designed to promote parent and family engagement and student success," Ellen Burkart, director, Student Retention and First Year Experience Parent/Family Programs, said. "When a parent is there for their student, they are more likely to succeed."
More families could visit thanks to a revamp of the program and additional space on campus. Gallogly Events Center, Berger Hall and Gallogly Recreation and Wellness Center accommodated families who came to campus from homes in Colorado as well as out of state.
"You could really feel how busy campus was with the families in more than one space," said Burkhart.
Students showed off campus and attended special events with their families including sunrise yoga, lectures, fitness classes, and a magic show.
"This is a time of year where students may be getting homesick," Burkart said. "This weekend allowed them to spend quality time with their families."
This was the fifth year of Parent and Family Weekend festivities.
– Photo by Joanna Bean