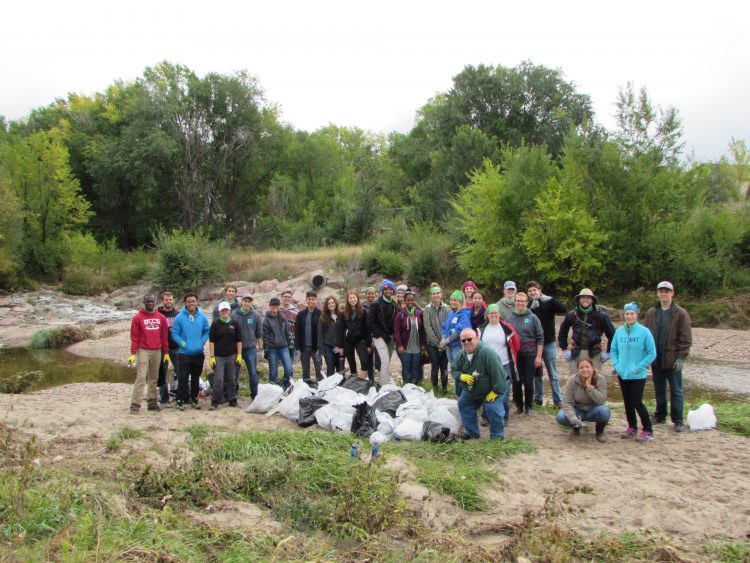 More than 30 students, faculty, and staff participated in this year's Creek Week clean up Oct. 4.
Volunteers collected 41 bags of trash, one chair, and a grocery cart from a segment of the Fountain Creek Watershed – adopted by UCCS through the Colorado Springs Adopt-a-Waterway Program.
Those who missed the action can volunteer to clean up Monument Valley Park 9 a.m. Saturday, Oct. 14.