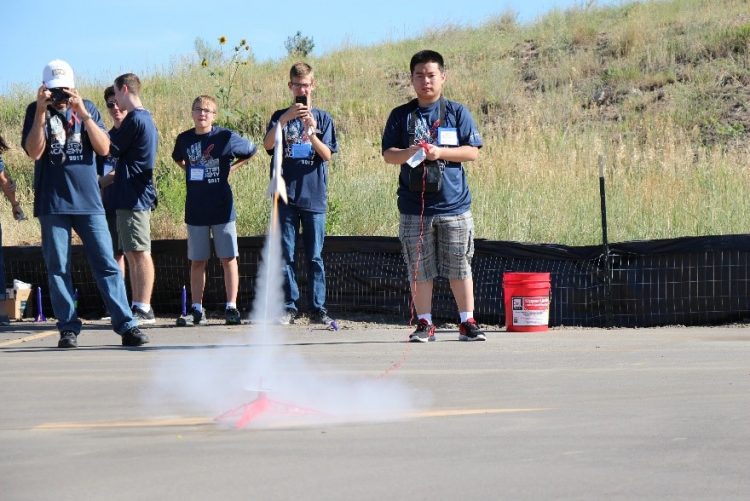 Working with professional engineers and UCCS faculty, 29 high school students from 12 high schools designed and built drones, rockets, and robots, and wrote computer code at the 4th annual UCCS STEM Academy this summer on campus.
The weeklong academy in July targeted high school students nominated by their school counselors and was sponsored by Northrop Grumman. The event featured tracks in engineering design, robotics, rocketry, and cybersecurity.
"The STEM Academy would not be possible without the strong partnership between UCCS and Northrop Grumman. We both share the vision of inspiring students from all school districts in the Pikes Peak region to pursue science, technology, engineering and math careers,"  Chris Nelson, assistant dean, College of Engineering and Applied Science, said. "This effort focuses on learning and applying engineering concepts, teamwork, and problem solving, all in an environment that is fun and exciting. We want the participants to depart the academy hungry for more."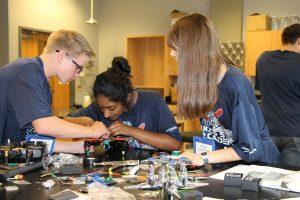 Northrop Grumman volunteers participated as teachers, role models, speakers, and panel members.
"Northrop Grumman strongly believes in the value of supporting our youth and encouraging them to explore the STEM fields. We are especially committed to providing a positive exposure to women and minorities that are sorely underrepresented in these fields," Joe Hanson, senior systems engineer, Northrop Grumman, said. "We provide the experience of the STEM Academy at no cost to the attendee so they can have the exposure without any barriers."
Cybersecurity students worked in teams to compete in a CyberPatriot competition, finding cybersecurity vulnerabilities in a simulated network system. Northrop Grumman professionals led the cybersecurity teams through the challenges to a successful defense.
Because of high winds, a rocketry team moved launch locations on flight day after spending the previous day calculating flight trajectories in engineering modeling software. The students launched rockets and worked together to improve performance by modifying rockets, fixing broken parts and changing engines.
Engineering design teams diagnosed drone engines, wiring and rotors to achieve even liftoff within a launch safety cage. Earlier in the week, students used CAD software to design and create a 3D-printed payload carrier to hang under the drones. Assisting the high school students was Taylor Badeau, a UCCS student studying in the new Bachelor of Science in Engineering Education program. Badeau challenged students to figure out problems, think them through, and apply a solution.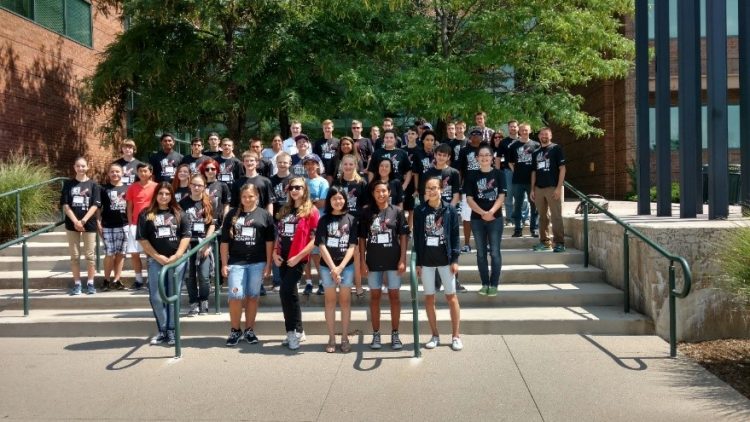 — By Sue McClernan, College of Engineering and Applied Science