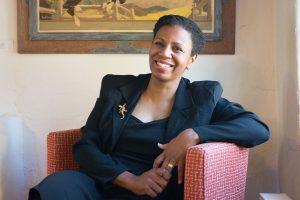 Rhonda Goodman-Gaghan, curator, Heller Center for Arts and Humanities, was recognized by the Cultural Office of the Pikes Peak Region for her work organizing a Heller Center Paint Out and promoting a First Friday Art Walk.
Goodman-Gaghan was profiled as curator of the week in the Aug. 3-9 Peak Radar Picks.
Goodman-Gaghan was named curator in Jan. 2016 with the goal of expanding the Heller Center's use and presence at UCCS and in greater Colorado Springs.