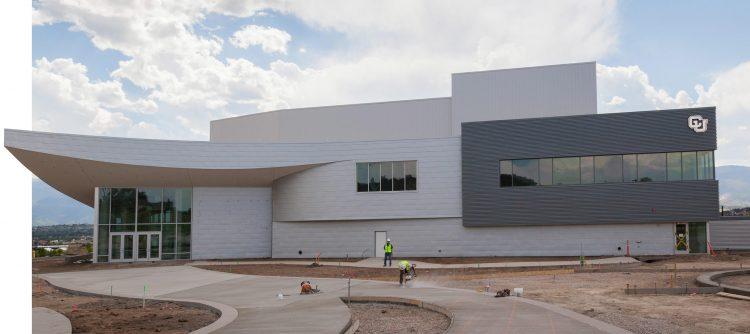 The UCCS Ent Center for the Arts is six months from opening and is no longer the big blue building on the western edge of campus.  The building's exterior now shines a brilliant silver, interior walls are painted, floors installed and design aspects are taking shape throughout the 92,000-square-foot building.
Of the many design features, a donor tile wall is one of the most prominent – it will take up an entire wall in the center's lobby. Faculty, staff, students and community members donated over 480 tiles in support of the building fund, Galleries of Contemporary Art, Theatreworks, Visual and Performing Arts Department, and UCCS Presents.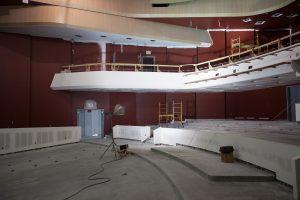 Students will have opportunities to run shows, dance in a state-of-the-art studio, practice in a recording studio and laboratory, and more.
"The Ent Center dramatically increases our capacity to better serve UCCS and Colorado Springs" said Nicole Anthony, community cultivation director, GOCA.
The center will house the Shockley-Zalabak Theater, Dusty Loo Bon Vivant Theater, Chapman Foundations Recital Hall, Marie Walsh Sharpe Gallery of Contemporary Art, Osborne Theater, an outdoor public sculpture garden and more.
A public sculpture program will feature non-permanent, site responsive rotating works on the grounds and interior of the Ent Center.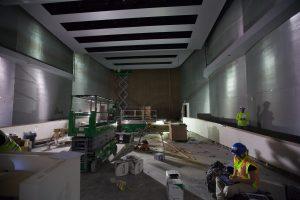 Construction milestones leading up to the January 2018 opening include:
Week of July 24: Chapman Foundation Recital Hall seats installed
Early August: Theater seats installed for the Shockley-Zalabak Theater main stage
September: Completion of sculpture green spaces
October: Completion of Shockley-Zalabak Theater main stage
August – December:

Mechanical and electrical systems training
Audio, visual and acoustical tuning
Public art installation in the Murray and Betty Ross Lobby
An inaugural exhibit by Colorado artist Floyd Tunson opens Feb. 1. On Feb. 15, Theatreworks will open "Oklahoma." The play will run through March 11. Tickets are available here.
Tours will end as construction nears completion. To schedule a tour, contact Brad Johnson, project manager, Facilities Services Planning Design and Construction, 255-3509.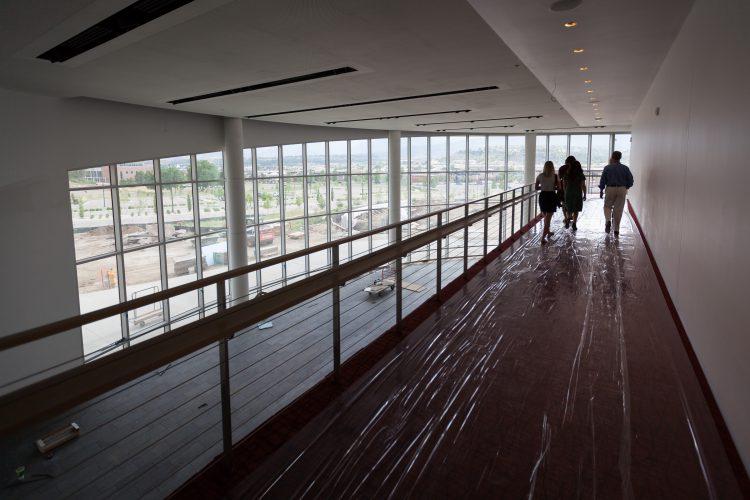 — Photos by Jeffrey M Foster
Related articles: