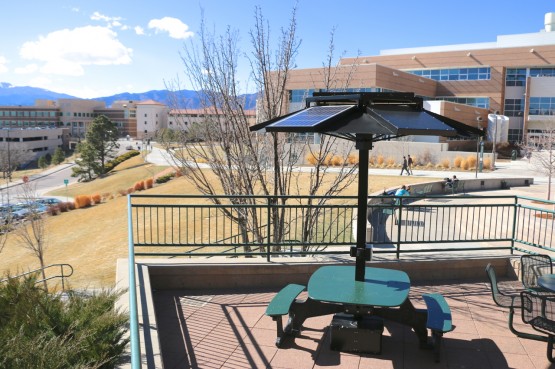 The U.S. Environmental Protection Agency recently recognized UCCS as an Individual Conference Champion of the 2016-17 College & University Green Power Challenge.
On April 24, the EPA recognized UCCS for its use of more green energy than other schools in the Rocky Mountain Athletic Conference. The conference includes 16 schools in Colorado, Nebraska, New Mexico and South Dakota
UCCS beat its conference rivals by securing more than 19 million kilowatt-hours of green power, representing 79 percent of the school's annual electricity usage. UCCS procures renewable energy certificates from 3Degrees, has four power purchase agreements in solar gardens with Sunshare, Clean Energy Collective and Colorado Springs Utilities, and generates power from on-site campus solar installations.
"Renewable energy is a key strategy that helps UCCS to demonstrate leadership in sustainability, hedge our risks with regard to rising energy costs and meet campus goals within the UCCS Climate Action Plan," Linda Kogan, director, Office of Sustainability, said.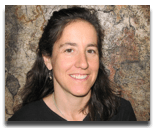 Since April 2006, EPA's Green Power Partnership has tracked and recognized the collegiate athletic conferences with the highest combined green power use within the program. The Individual Conference Champion Award recognizes the school that uses the most green power in a qualifying conference.
Green power is zero-emissions electricity that is generated from environmentally preferable renewable resources, such as wind, solar, geothermal, eligible biogas, biomass and low-impact hydro. Using green power helps accelerate the development of new renewable energy capacity nationwide and helps users reduce carbon footprints.
See the EPA's green power website for more information.
Rocky Mountain Athletic Conference 36,801,685 (kWh)
School
Green Power (kWh)
% Green Power
University of Colorado Colorado Springs
19,228,032
79
Regis University
11,000,000
91
Fort Lewis College
5,598,153
52
Westminster College
975,500
8
Adams State College
–
–
Black Hills State University
–
–
Chadron State College
–
–
Colorado Christian University
–
–
Colorado Mesa University
–
–
Colorado School of Mines
–
–
Colorado State University-Pueblo
–
–
Metropolitan State University of Denver
–
–
New Mexico Highlands University
–
–
South Dakota School of Mines and Technology
–
–
Western New Mexico University
–
–
Western State Colorado University
–