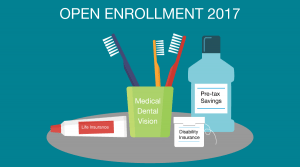 Sessions to help UCCS faculty, staff, retirees and surviving spouses understand changes in CU benefit plans will be May 3 in the University Center Theater, Room 302.
Times for various groups are:
Current faculty and staff, 9 a.m. and 1:30 p.m.
Retirees and surviving spouses, 11 a.m.
In addition, representatives of various insurance carriers will be available to answer questions from 10 a.m. to 3 p.m. in University Center Room 303.
Changes to CU benefit plans this year are minimal, according to Michelle Martinez, director of benefits administration, CU Employee Services. Medical plan monthly premiums will increase, dental rates will decrease and vision, insurance and disability rates will not change. CU continues to absorb many benefit cost increases.
Open enrollment in CU benefits plans begins April 24 and will end May 12. For more information about changes and to enroll, visit http://www.cu.edu/employee-services/openenrollment
Related Post