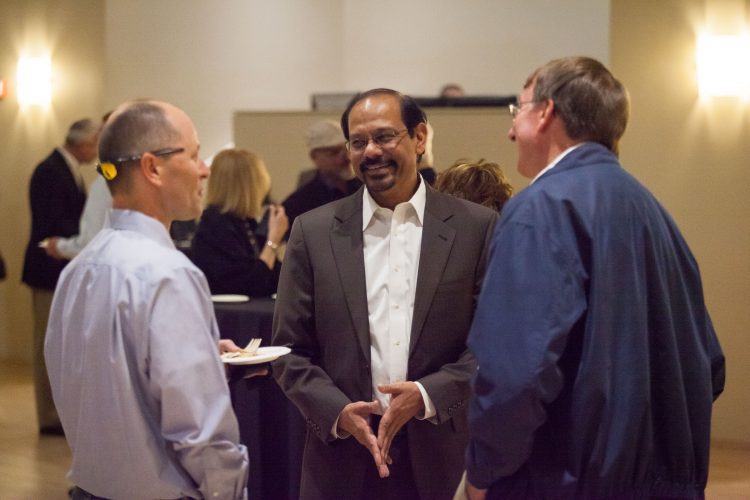 Academic Affairs showed its appreciation for the work of faculty during an April 17 reception.
About 100 faculty attended the first time event and were recognized by Interim Chancellor Venkat Reddy, Interim Provost Terry Schwartz, Provost-elect Tom Christensen, and Kelli Klebe, associate vice chancellor for research and faculty development, Academic Affairs.
Klebe thanked faculty for their collective and individual contributions and shared some facts highlighting the roles of faculty.
Teaching
2,845 undergraduate courses
712 graduate courses
Service
1,689 professional activities including serving on boards, advisers and editors
3,532 incidents of university service such as CU, campus or college committees
15,082 hours of student academic advising
Scholarship
1,089 scholarly contributions including artistic works, books, publications, patents, presentations