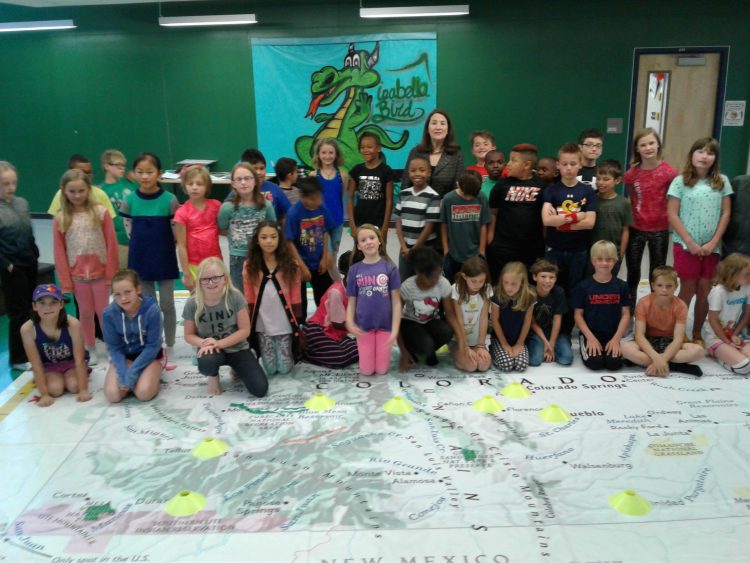 A giant map of Colorado used as a geography educational tool recently drew the attention of Rep. Diana DeGette, D-Denver.
Rebecca Theobald, assistant research professor and coordinator for the Colorado Geographic Alliance, took the 21 foot-by-14 foot vinyl map illustrating Colorado's rivers lakes, mountains and cities to Denver's Isabella Bird Community School April 19. Students from kindergarten through fifth grades walked the state's perimeter and straddled the Continental Divide while Theobald shared personal stories of the state's early settlers. DeGette joined in the exercises and helped explain that her district is small in area but has a large population.
"For a student new to the state, the Giant Map of Colorado offers a window into understanding home," Theobald said.
The Colorado Geographic Alliance is part of a network of 54 geographic alliances supported by the National Geographic Society. COGA provides resources and professional development for elementary and secondary teachers to geography education in Colorado schools. Administrative offices are located on campus. Visit the COGA website for more information.
— Photo by Rebecca Theobald