All UCCS students, faculty, and staff can ride Mountain Metropolitan Transit fixed-route buses free April 17-21.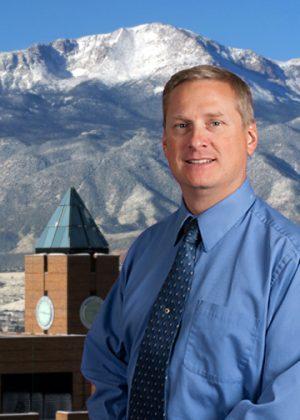 UCCS and Mountain Metro teamed to provide students, faculty, and staff free public transportation for one week. The program is intended to introduce newcomers to the local bus system and highlight how affordable, convenient, and sustainable taking the bus can be, according to Jim Spice, executive director, Parking and Transportation Services. UCCS will offer free travel training classes and Poor Richards, 320 N. Tejon Street, is offering a 10 percent discount to UCCS riders for the entire week. Students, faculty, and staff must show campus identification to receive the discount.
"This is a great way to introduce local bus service to the students, faculty and staff here at UCCS," Spice said. "Using the Mountain Metro bus system to get to school, downtown, shopping, and local attractions is an important transportation option for our community."
Mountain Metropolitan Transit provides local fixed-route bus service and Metro Mobility ADA paratransit service for Colorado Springs and the Pikes Peak region. All buses use clean diesel technology and are wheelchair-lift equipped. Mountain Metropolitan Transit also provides other services such as Metro Rides' ridesharing, vanpool and bicycling programs. For added convenience, there are bike racks on all buses for riders who want to utilize the bike-n-bus program. For additional information regarding Mountain Metropolitan Transit visit www.mmtransit.com or call (719) 385-RIDE (7433).