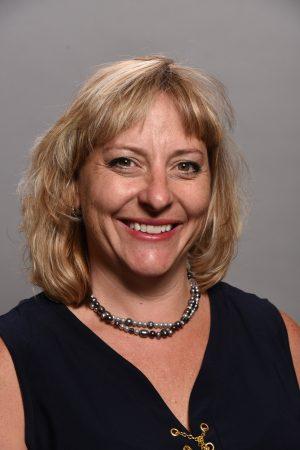 UCCS faculty and staff will have an opportunity to share views on campus ethics and regulatory compliance in a brief, confidential survey beginning April 17.
Responses will help the UCCS Ethics Committee establish a baseline and identify areas of opportunity for training and education related to ethics and compliance, according to Debi O'Connor, director, Compliance Office. The 10-question survey should only take about a few minutes and will be administered by Arlington, Virginia-based Ethics and Compliance Initiative to ensure confidentiality and to allow benchmarking against other universities and organizations.
"We strongly encourage faculty and staff to participate," O'Connor said. "Our ethics and compliance program can only be successful if we have accurate information about current campus conditions."
The survey will open April 17 and close April 28. Each faculty and staff member will receive an individual invitation by email to participate along with follow up reminders. However, the only demographic information that will be shared with UCCS leaders and Ethics Committee members is an employee's vice chancellor unit. The Ethics Committee will share aggregate results on the ethics and compliance website and in Communique.
The survey does not provide an opportunity for respondents to offer specific suggestions or comments. Send any specific comments or questions to [email protected]. Faculty and staff who are aware of ethical issues on campus are encouraged to report them either to a supervisor or confidentially through the CU ethics line.
The members of the UCCS Ethics Committee are:
Benek Altayli, director, Wellness Center Mental Health Services
Tamara Cannafax, support professional, Compliance Office, University Counsel Office and Strategic Initiatives Office
George Cheney, professor, Communication Department
Mary Ann Cutter, professor, Philosophy Department
Debi O'Connor, director, Campus Compliance Office
Martin Garnar, dean, Kraemer Family Library
Jennifer George, associate university counsel, University Counsel Office
Tracy Gonzalez-Padron, associate professor and director Daniels Ethics Initiative, College of Business
Mary Hurless, business and human resource professional, College of Engineering and Applied Science
Kelli Klebe, associate vice chancellor for research and faculty development, Academic Affairs
Steve Linhart, assistant vice chancellor, Dean of Students Office
George Reed, dean, School of Public Affairs
Jeff Spicher, nurse practitioner, Wellness Center Health Services
Patricia Witkowsky, instructor, College of Education
Anja Wynne, executive director, Human Resources Office