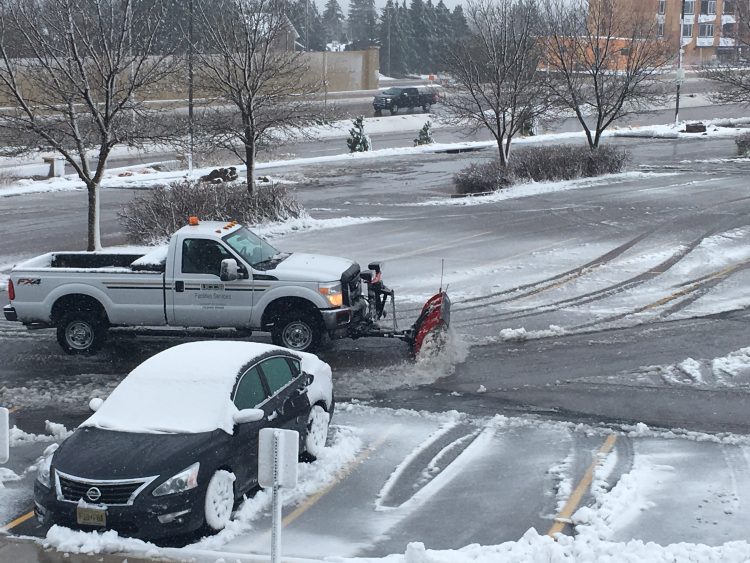 A spring storm dropped up to six inches of wet, heavy snow on campus March 24, delaying classes and events until noon.
The snow, whipped by winds clocked at more than 60 mph, challenged crews from Facilities Services' Physical Plant Department who used shovels, trucks with plows and small tractors to clear campus sidewalks and streets.
Crews arrived on campus at 4 a.m., according to Gary Reynolds, associate vice chancellor for campus planning and facilities management, Administration and Finance. Concerns about the condition of campus as well as surrounding streets prompted the delay. I-25 was closed and many accidents were reported, particularly on the city's east side.
An announcement to delay campus opening until noon was issued before 6 a.m. The announcement was sent to all faculty, staff and student emails, posted to the UCCS website, sent via text message, announced by local news media and posted on campus social media channels, according to Tim Stoecklein, program director, Emergency Management.
The storm caused several events to be delayed until noon when local weather is expected to clear.
Spring storms are not unusual in Colorado. On March 23, 2016, the region was hit with 12 inches of snow, causing the campus to close early.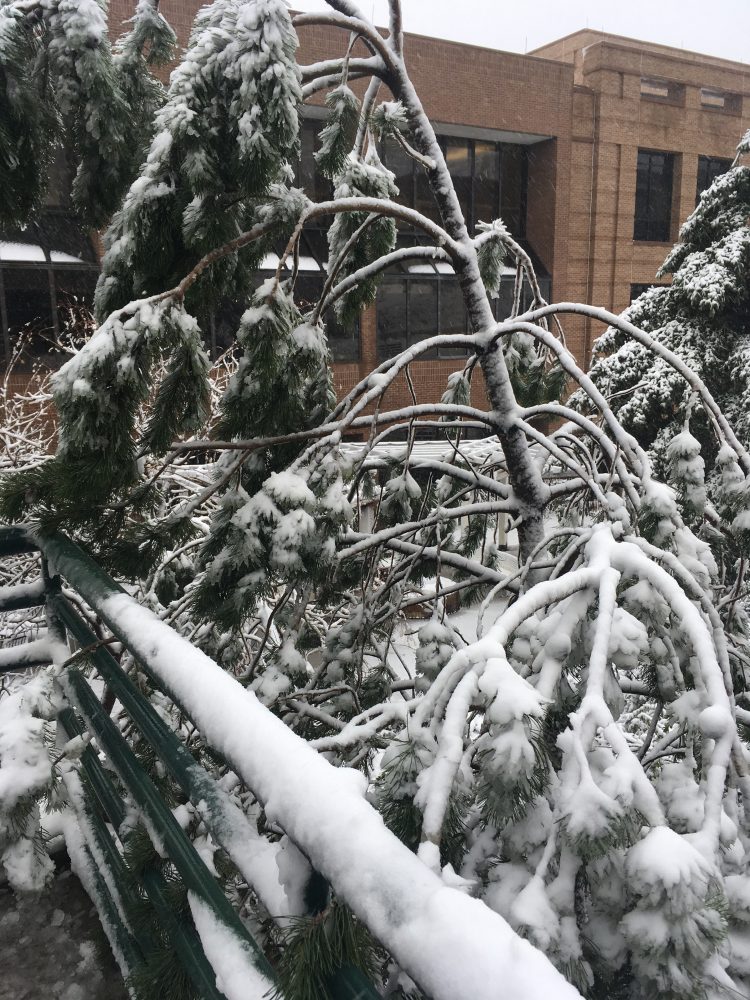 — Photos by Tom Hutton