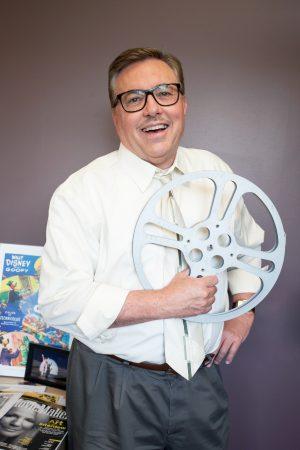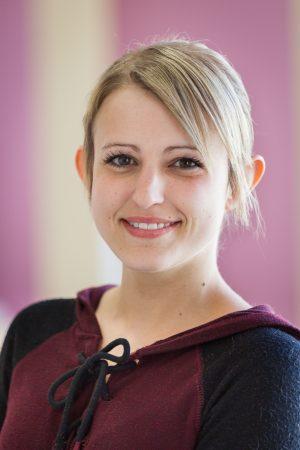 ---
The next time you are ready to scream when an older friend or relative shares a story about the "good old days," David Nelson wants you to contact him.
Nelson, professor and chair, Department of Communication, and graduate student Arielle Glembocki are looking for stories from older Americans as part of an intergenerational studies project. While you might be tired of Uncle Bob's story about growing up in the Great Depression or surviving World War II, Nelson and Glembocki think those stories are valuable.
"People who have lived a long time have learned a lot," Nelson said. "It's important that we not only document their experiences in a historical fashion but recognize that they are an under-utilized resource."
Using a grant from the Kraemer Family Library and the College of Letters, Arts and Sciences Office of the Dean, Nelson and Glembocki hope to create a series of podcasts organized either by topic or by individual name. By using technology, they hope to share information while also giving Department of Communication students interviewing and audio production skills.
"Multi-generational households used to be the norm," Nelson said. "That's not true anymore. As a result, young people don't have the opportunity to interact with previous generations as much as they used to."
Nelson recounted his own experiences with Italian immigrant grandparents. He remembers walking through town with his grandfather, hearing story after story as well as homemade pasta created by his grandmother. A native of New Jersey, Glembocki shared her own experience with stories about ancestors who owned 21 acres in Staten Island, New York.
"Those family stories are embedded in my mind but are not accessible to others," Glembocki said. "That's too bad. By putting this into a technology that twenty somethings use – like a podcast – we hope to make them available."
Glembocki exudes enthusiasm for the project. However, initial attempts to interview seniors at a local assisted living facility were only partially successful. She and Nelson hope soliciting nominations for interview subjects from the university community will provide focus. They ask that nominations be of persons more than 70 years old who live in the greater Colorado Springs area and who are willing to have their stories recorded.
Nominations, including the person's name, contact information and a brief overview of their story, should be sent to David Nelson, [email protected] or 255-4129.