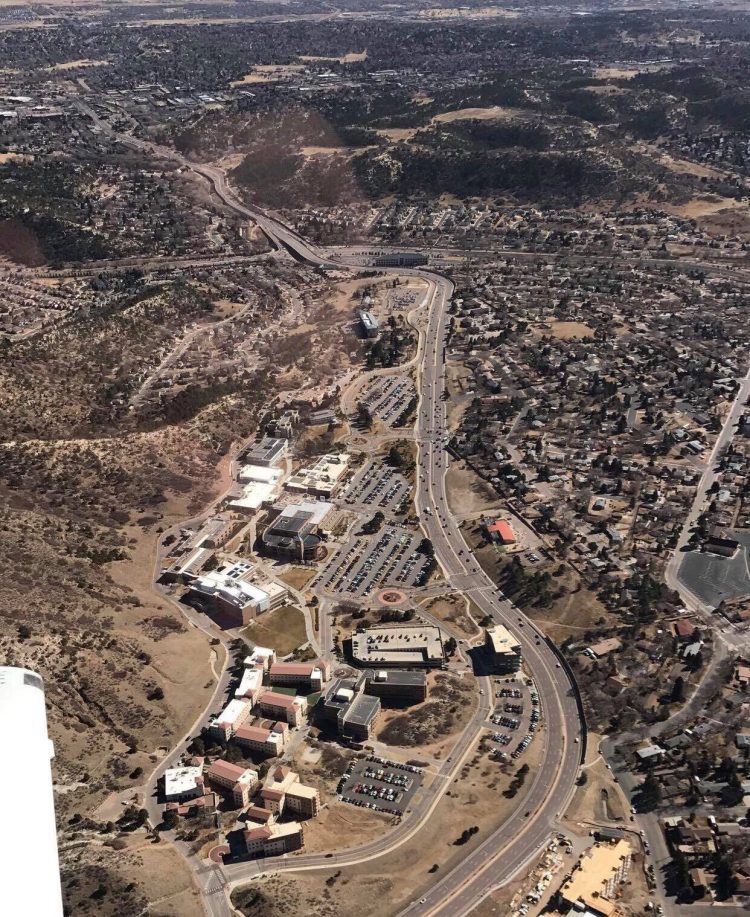 Chase Klug, an Aurora sophomore majoring in accounting, recently shared his unusual view of campus.
From an altitude of 8,000 feet, Klug took pictures during a flight lesson aboard a Diamond DA-20. His images were taken with an iPhone 7 Plus and show main campus from Summit Village Housing to University Hall. The Diamond DA-20 is a flight trainer previously used by the U.S. Air Force Academy.
This was Klug's first flight at the controls with an instructor. He hopes to earn a private pilot's license in addition to a bachelor's degree.