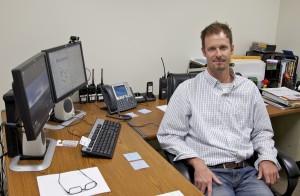 The UCCS Public Safety department will conduct a test of the campus emergency notification system at noon Feb. 10.
The test is intended to check whether the notification system works, and to provide an opportunity for students, faculty, staff members and others to ensure that they receive alerts.
The test message will be sent via text message, email, voice (phone), designated social media channels and a banner on the UCCS website.
Designated classrooms, customer service desks and assembly areas will receive a test phone call. The caller ID on the test call will read "UCCS Police."
While this may cause a very brief interruption, particularly in the classroom settings, we want to emphasize the importance of testing these capabilities during non-emergent times, UCCS police said.
The department encourages the campus community to review and update their registration information in the UCCSAlerts system ahead of Friday's test.  To access your registration:
 Visit www.uccs.edu
 Scroll down to the bottom-center of the page, click on "Emergency Information. At the UCCS Alerts page, go to the tab "Alert Sign Up"
Follow the instructions for accessing your registration information
If there is an actual emergency, or other potential need to send an alert on Friday, the test will be postponed, according to Tim Stoecklein, emergency management program director, Department of Public Safety.
If you have questions or concerns regarding Friday's test, your registration information, or the emergency notification system in general, contact  Stoecklein,,  tstoeckl@uccs.edu, or (719) 255-3106.