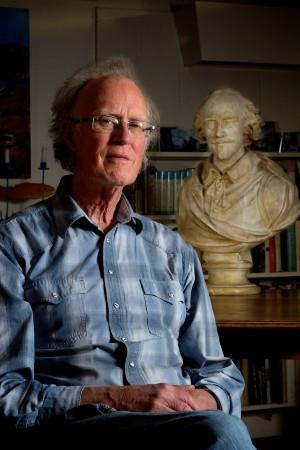 Theatreworks's next production, "The Hairy Ape," will go on as planned in February in tribute to Murray Ross, the founder and artistic director of Theatreworks who died Jan. 3.
Scott RC Levy, executive director of performing arts, Colorado Springs Fine Arts Center,  agreed to take over directorial duties for "The Hairy Ape."
Levy will join local cast members for the production in remembrance of Ross.
"We miss Murray very much every day,"  Julie Maykowski, managing director, Theatreworks, said. "As we look to the future, we are resolved to make certain that Murray's legacy lives on through the art we create. Murray's spirit seems to be hovering around us and inspiring us all to continue to do the work that makes Theatreworks so special."
"The Hairy Ape" by Eugene O'Neill is a 1922 expressionist play and considered at 20th century masterwork. The story follows Yank's journey to find belonging in a world controlled by the wealthy.
Performances of "The Hairy Ape" will take place in the Dusty Loo Bon Vivant Theater in University Hall. The production runs Feb. 9-26. For tickets, call (719) 255-3232 or visit www.theatreworkscs.org.
UCCS students are admitted for free. The play is appropriate for families with children who are older than 5 years because of its length.
The Murray Ross Artists Endowment Fund will remain open for donations for nine more days. The fund will support Theatreworks productions in memory of Ross.
For more information visit theatreworkscs.org or call the box office at 719-255-3232.