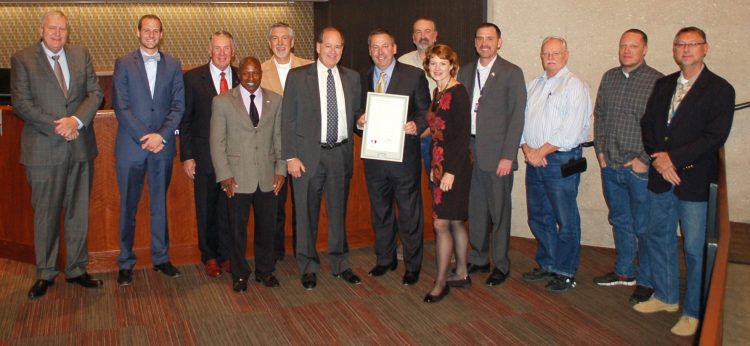 The Board of El Paso County Commissioners at its Oct. 20 regular meeting proclaimed October as National Cyber Security Awareness Month and included UCCS representatives.
Martin Wood, senior vice chancellor, University Advancement; Ed Anderson, executive director of strategic military, science, space and security initiatives, Chancellor's Office; staff of the National Cyber Center participated in the county proclamation with elected and appointed officials.
UCCS has been involved in cyber security for more than 25 years and was instrumental in helping establish the National Cyber Center which is a collaboration among UCCS, private industry and state, federal and local governments. The NCC will be housed in a UCCS-owned building on North Nevada Avenue.