Sentwali Bakari, vice chancellor, Student Success, had a festive ending to his first full day on campus Oct. 3.
Bakari walked into a University Center room of more than 100 faculty and staff members anxious to greet him, offer encouragement, or words of advice.
Chancellor Pam Shockley-Zalabak led the welcome event, lauding Bakari for his decision to join UCCS and recognizing search committee members for their efforts.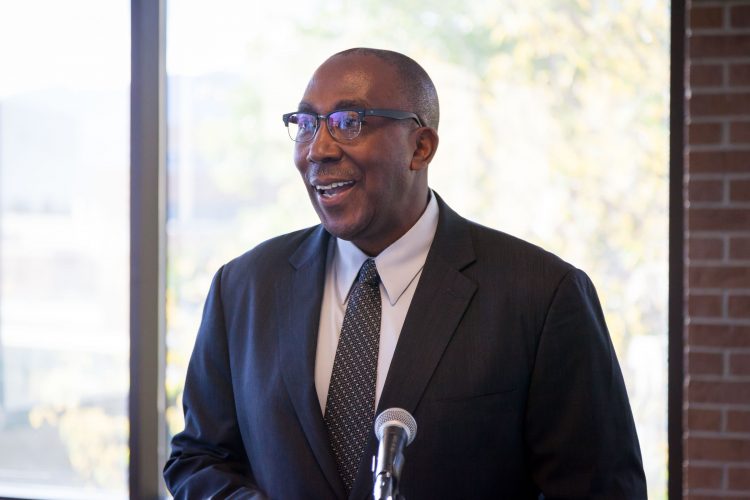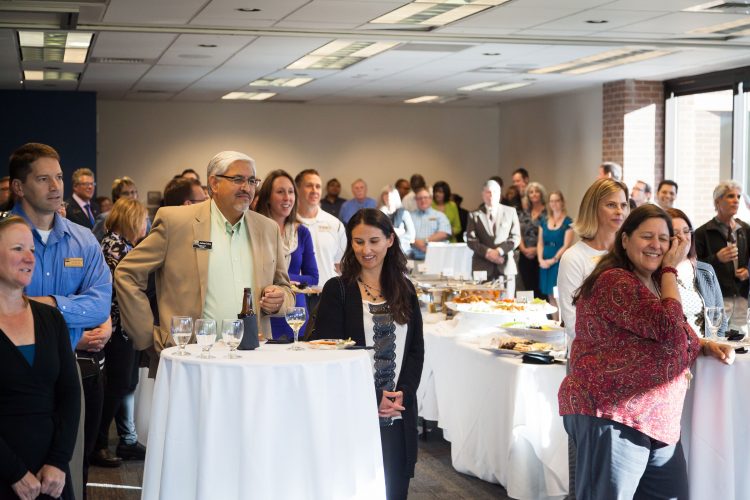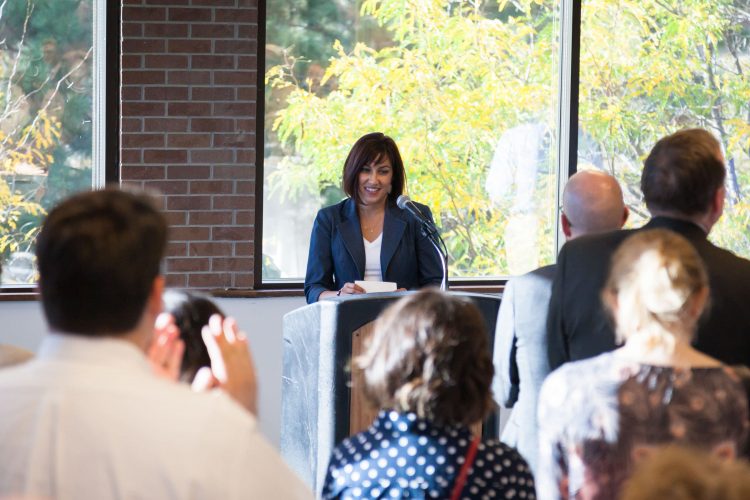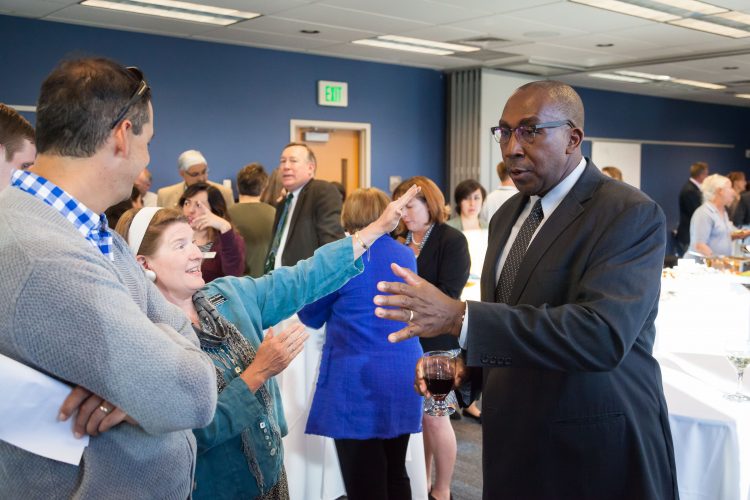 — Photos by Jeffrey M Foster