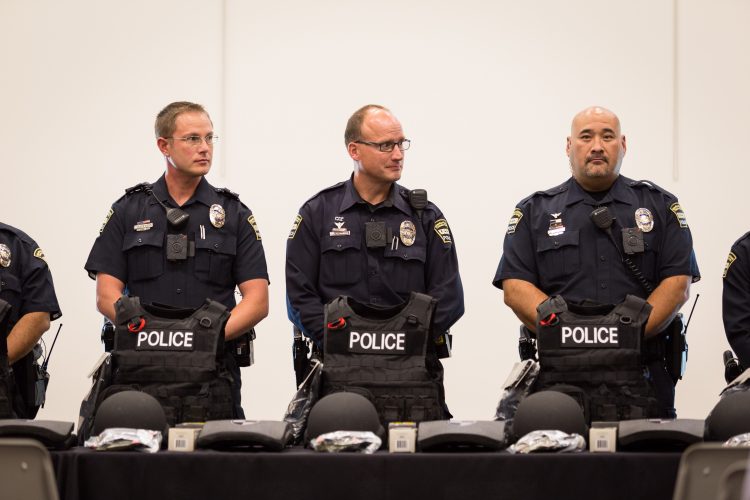 A  local nonprofit group dedicated to providing safety gear designed to protect police in active shooter situations donated 16 sets of gear during a brief ceremony in the Roaring Fork Dining Hall Multipurpose Room Sept. 28.
Jake Skifstad, president and founder, Shield 616, led the ceremony and explained how the gear works. He also introduced community members who donated the equipment to the officers. Rachel Swasey, widow of former UCCS police officer Garrett Swasey,  and other Swasey family members attended the ceremonies, but did not speak. Rachel Swasey led much of the fundraising for the equipment and presented each officer with a note explaining that she wanted to encircle each of them in "bubble wrap" but that that the tactical gear was more practical. She also promised to cloak them in prayer. Garrett Swasey was killed in Nov. 2015 while responding to an active shooter at a Planned Parenthood clinic. He is the first UCCS police officer killed in the line of duty.
Marc Pino, interim chief, Department of Public Safety, thanked Skifstad and others for their donations and said the department was considering purchasing tactical gear when the donation was offered. Each kit is valued at $1,000. Shield 616 delivered 15 kits to officers this week with another promised at a later date.
For more information about Shield 616, visit http://shield616.org/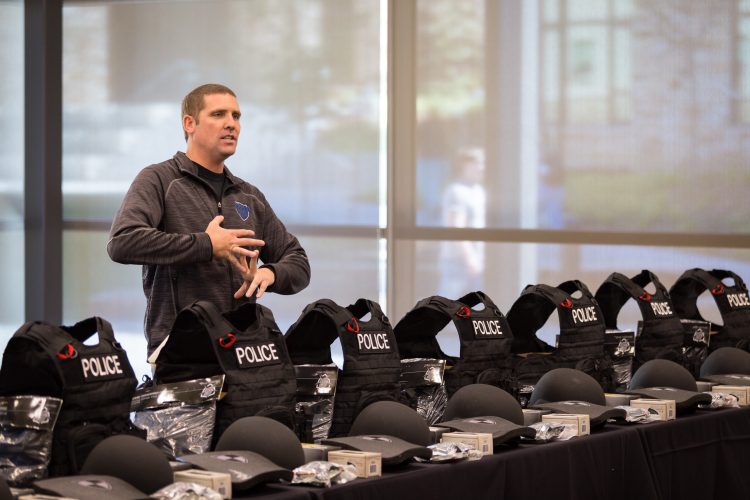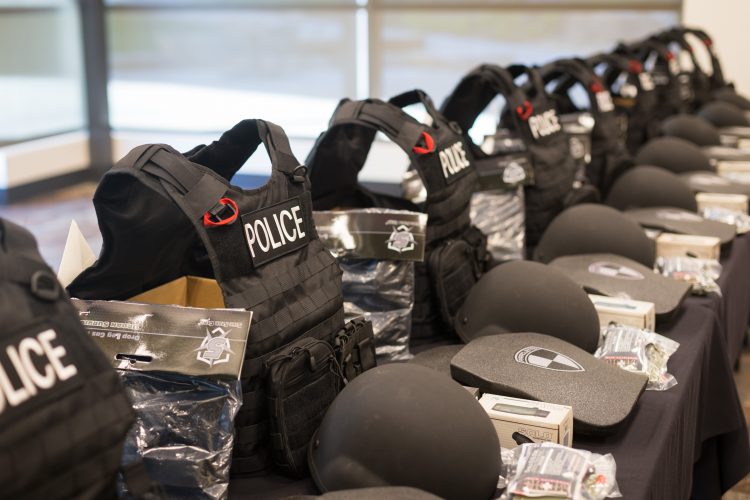 See the KOAA newscast about the ceremony
— Photos by Jeffrey M Foster