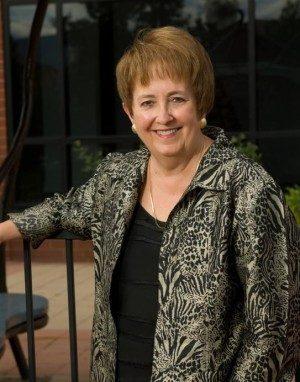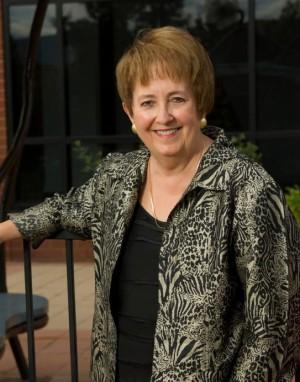 Chancellor Pam Shockley-Zalabak offered a long list of campus updates at her Sept. 28 All-Campus Forum, punctuated by a plea for faculty and staff to prepare for and participate in the upcoming accreditation visit from the Higher Learning Commission.
UCCS is in the midst of its re-accreditation process, with HLC reviewers scheduled to visit the campus Nov. 14-15. During that time, there will be opportunities for faculty, staff and students to meet with the reviewers to talk about UCCS.
"I genuinely want you to attend" meetings with HLC reviewers, she said.
Learn more about the HLC accreditation here.
The chancellor ran through these highlights during the forum:
Personnel:
Sentwali Bakari will join UCCS Oct. 3 as vice chancellor of student success. He was previously with Drake University.
Julie Maykowski is the new Theatreworks managing director. She was previously director of opera at San Diego State University.
49 new faculty members joined UCCS this fall, filling vacancies and also new openings. "It's a great group of people," she said. The number of new faculty positions this academic year is 12.3 FTE.
The number of new staff positions this academic year is 10. Moving food service from a contractor to a UCCS operation enabled the university to create more than 180 food service jobs for students, she said. "It is a commitment to our students."
The search for a new provost generated 100 applicants, now narrowed to six. Candidates are expected on campus in October.
Four candidates for the assistant vice chancellor and chief information officer position will visit the campus in October and early November.
Enrollment: UCCS saw its biggest freshman class ever this fall, with 2,076 students. Total enrollment broke the 12,000 mark, a new record. To accommodate the growing number of freshman, Residence Life and Housing turned some units in the newer Village at Alpine Valley into three-student rooms, according to Megan Bell, executive director, Auxiliary Community & Learning Initiatives.
A text-messaging campaign aimed at freshmen has an 85 percent opt-in rate, Shockley-Zalabak said. The campaign reminds students of key dates and offers links to campus services, all in an effort to boost retention.
Graduate programs also saw growth after three years of declines, she said.
New programs and projects:
Five new degree programs are performing well, and in some cases have more students than expected. Those degree programs are: Bachelor of Arts in Inclusive Elementary Education, Bachelor of Science in Engineering Education, Bachelor of Science in Exercise Science, Master of Science in Accounting and Master of Science of Science in Athletic Training.
Three new athletic programs start this year. They are baseball, women's lacrosse and expanded track and field. Planning and fundraising are underway for a baseball field and indoor track.
The Ent Center for the Arts is ahead of schedule thanks to favorable weather and early deliveries of construction materials. "It is coming out of the ground more rapidly than I ever would have expected," she said. "It is absolutely spectacular."
The Recreation and Wellness Center will be renamed in honor of donor Jim Gallogly at an event Oct. 17. The Gallogly gift also includes funding for an endowed chair of cybersecurity.