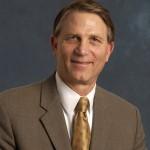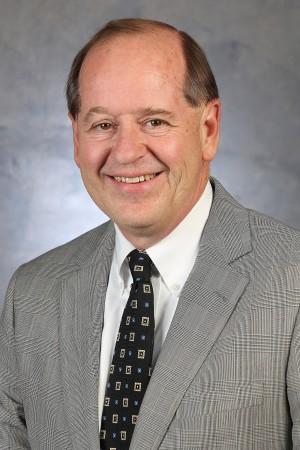 Two campus vice chancellors will lead the first Chancellor's All-Campus Forum for the fall semester.
Charles Sweet, vice chancellor, Strategic Initiatives, and Martin Wood, senior vice chancellor, University Advancement, will provide updates on the Sports Medicine and Performance Center and the National Cybersecurity Center at 1 p.m. Aug. 26 in University Center 302. This is the first forum for the fall semester.
Faculty and staff are encouraged to attend forums to learn about campus activities and to ask questions of general interest. Forum summaries are published in Communique.
The UCCS Sports Medicine and Performance Center is an element of the Colorado Springs City for Champions project. Plans call for UCCS to construct a 72,000-square-foot building as part of a Health and Wellness Village concept along North Nevada Avenue on the western edge of the UCCS campus. The university currently operates the 52,000-square-foot Lane Center for Academic Health Sciences as part of the Health and Wellness Village and hopes to eventually construct a six-building complex.
The recently renamed National Cybersecurity Center is a partnership of UCCS and other higher education institutions, the military, state, federal, local governments and private sector resources. The center will respond to cyber attacks, train government and private sector leaders to respond and support workforce development and research.
Other scheduled fall forums are:
2 p.m. Sept. 28. Topics: fall enrollment and other changes.
2 p.m. Oct. 12. Topic: Higher Learning Commission
10:30 a.m. Nov. 7. Topic: Higher Learning Commission
10 a.m. Dec. 1. Topics: FY 2018 budget and HLC results (tentative)