The largest group of students in campus history moved into UCCS residential housing Aug. 16-17 as the campus opened the new San Juan House in the Village at Alpine Valley and debuted a renovated Lodge dining facility.
UCCS Residence Life and Housing is celebrating the 20th anniversary of housing this year.
More than 1,680 students moved in, with dozens of staff and faculty members welcoming students and parents and toting boxes. Clyde the mountain lion helped direct traffic.
On Aug. 17, Playfair in the Gallogly Events Center featured a welcome by Chancellor Pam Shockley-Zalabak and the annual Class of 2020 photo. Faculty and staff members lined the pedestrian spine outside the University Center to cheer freshmen as they streamed from Gallogly and posted their dreams on giant UCCS letters.
Gateway Program Seminar for freshman ran Aug. 18-19, featuring scavenger hunts, classroom time and other orientation activities to welcome and support new students.
Move in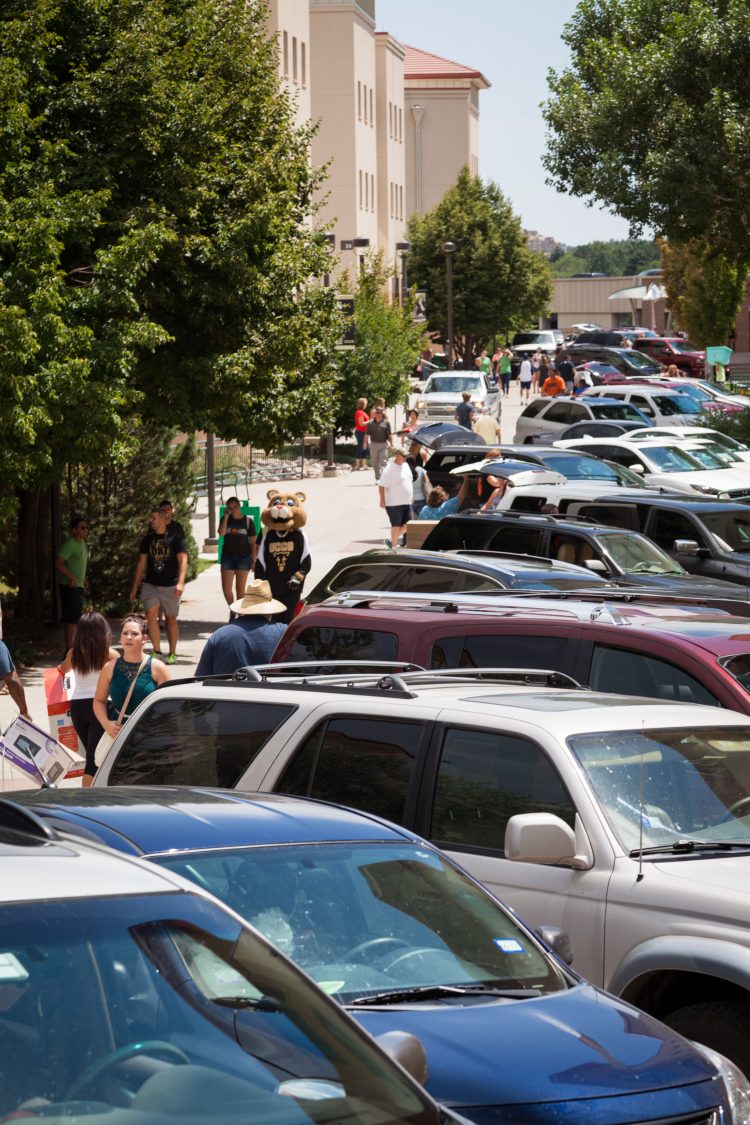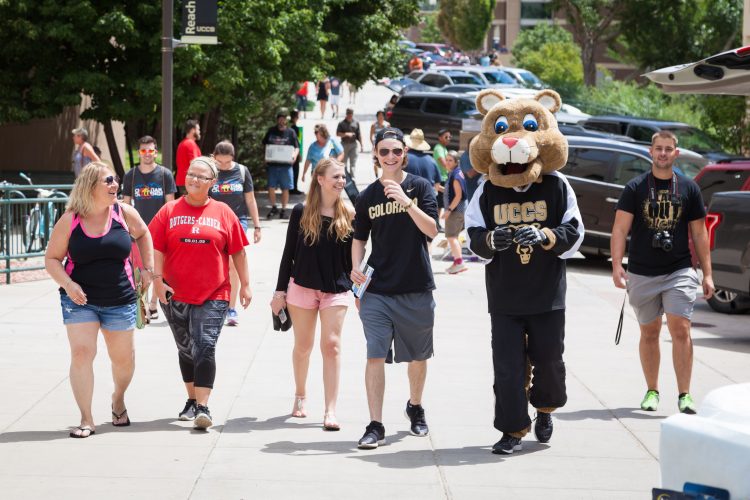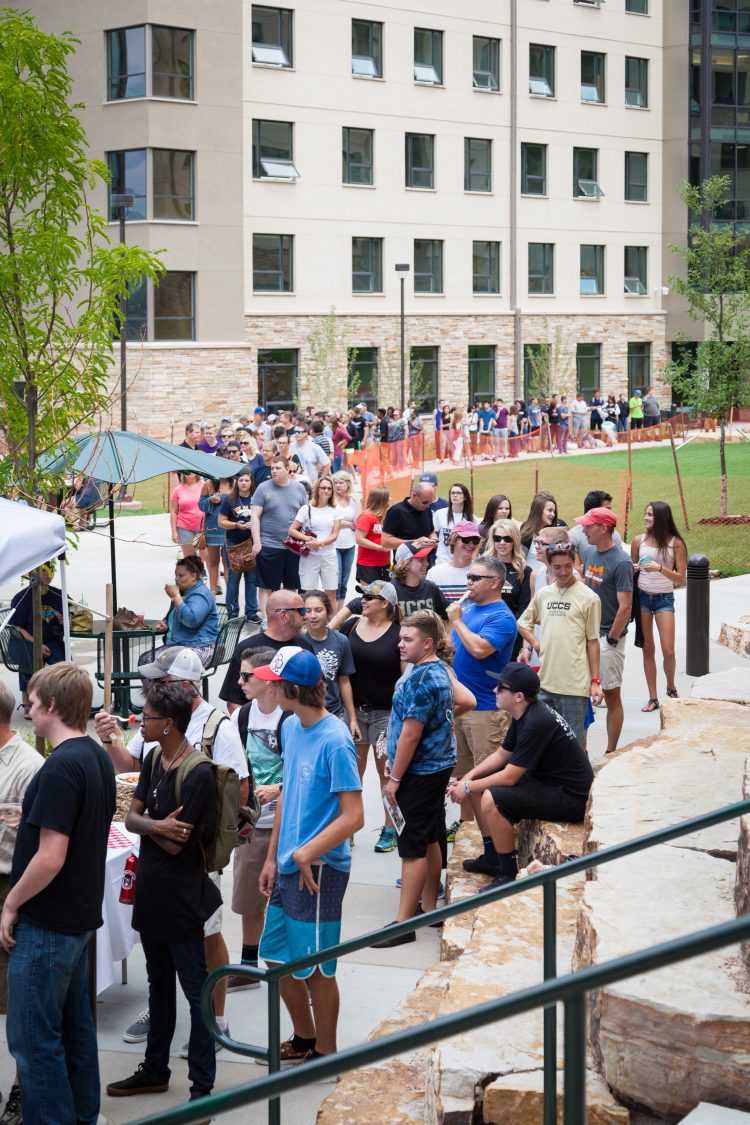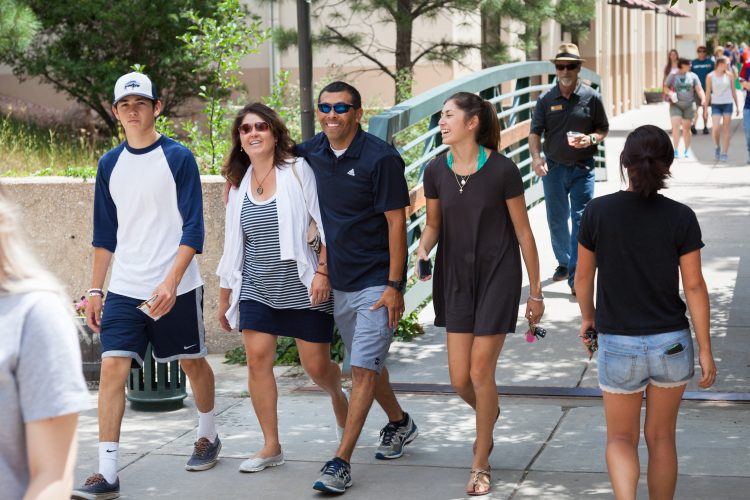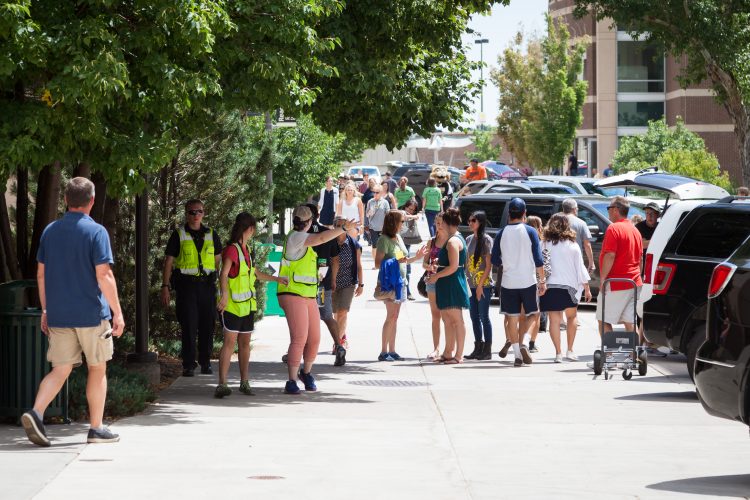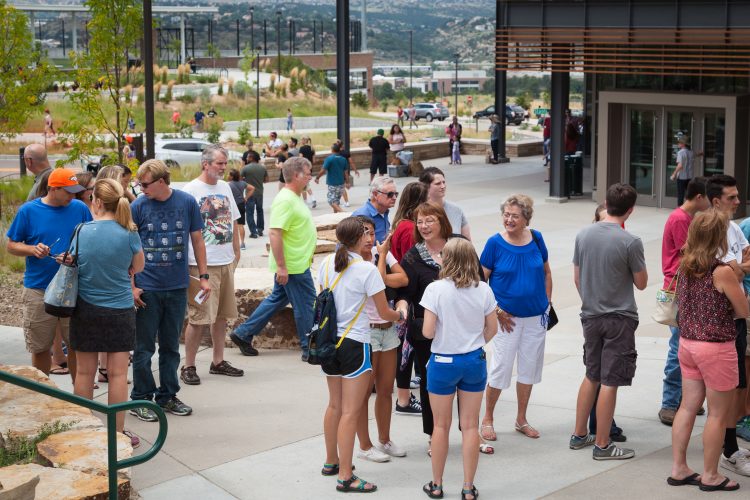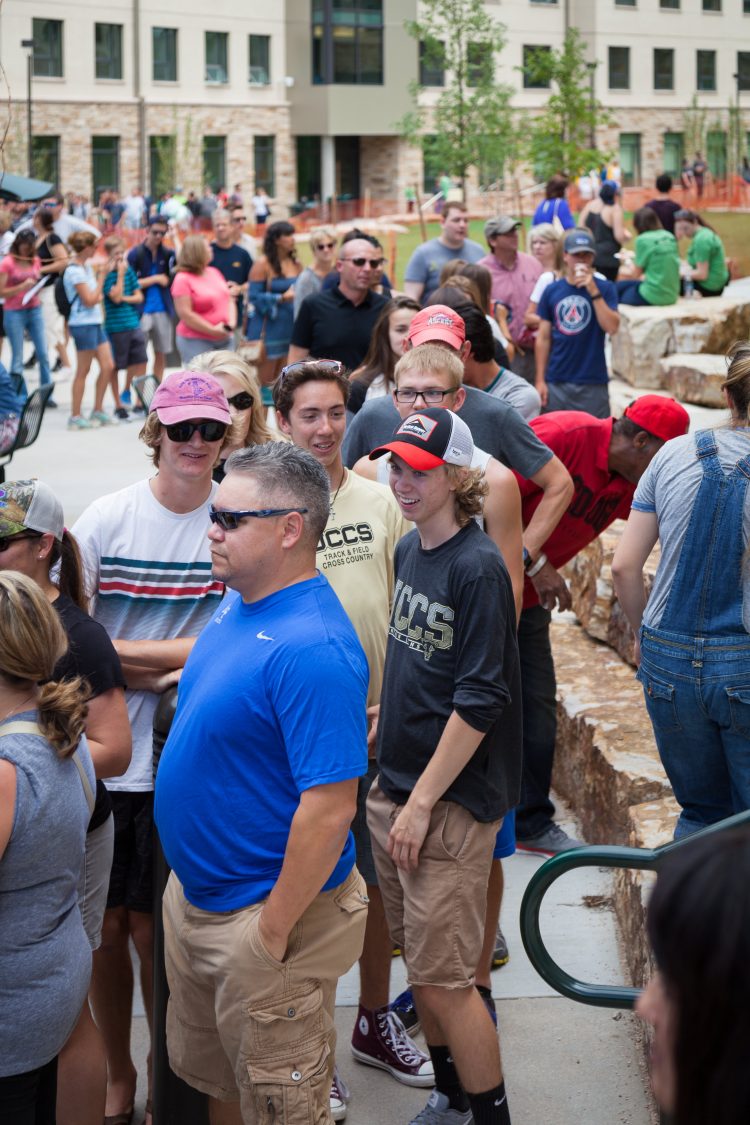 Convocation: Mountain Lion Rally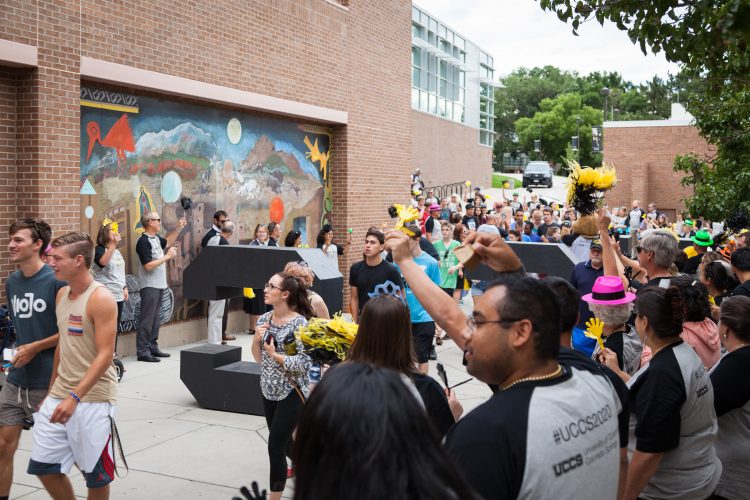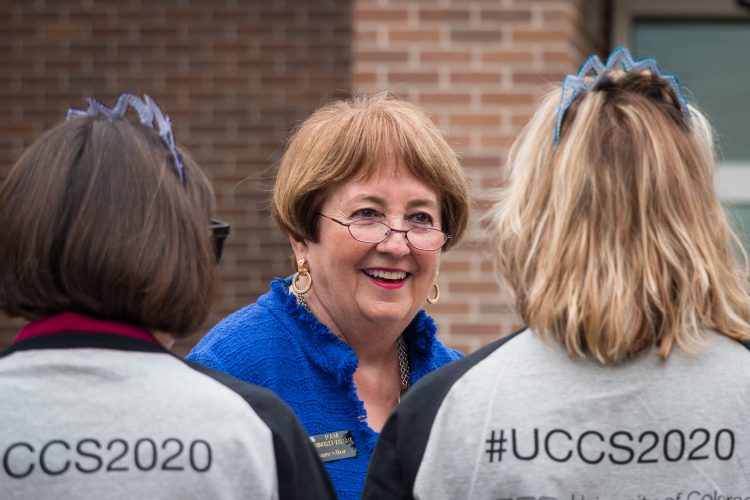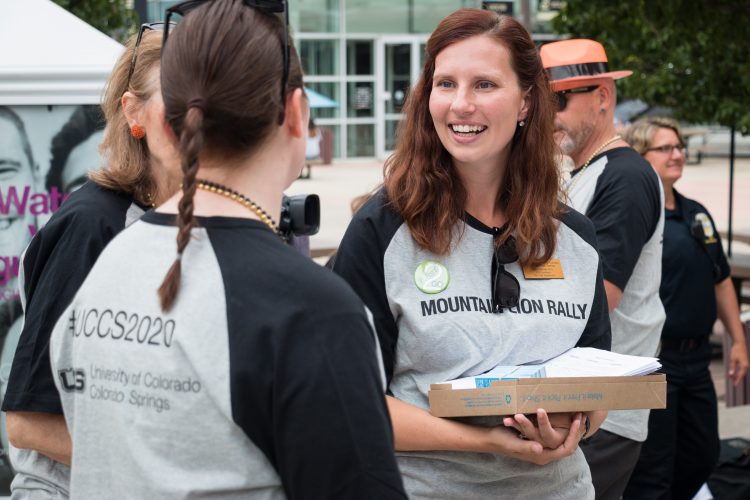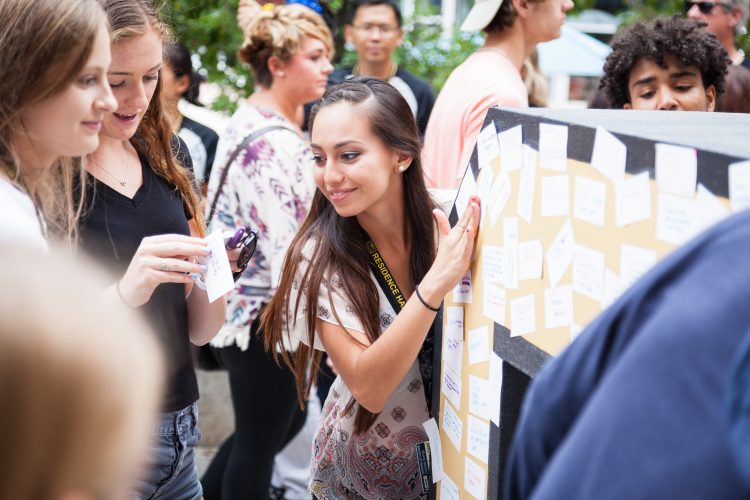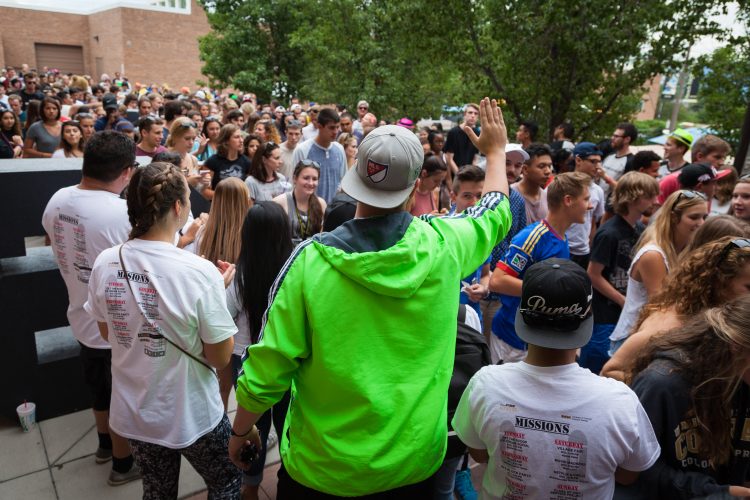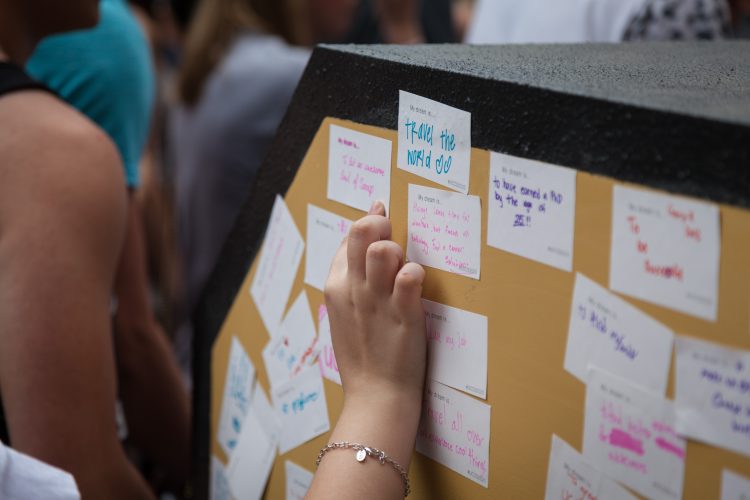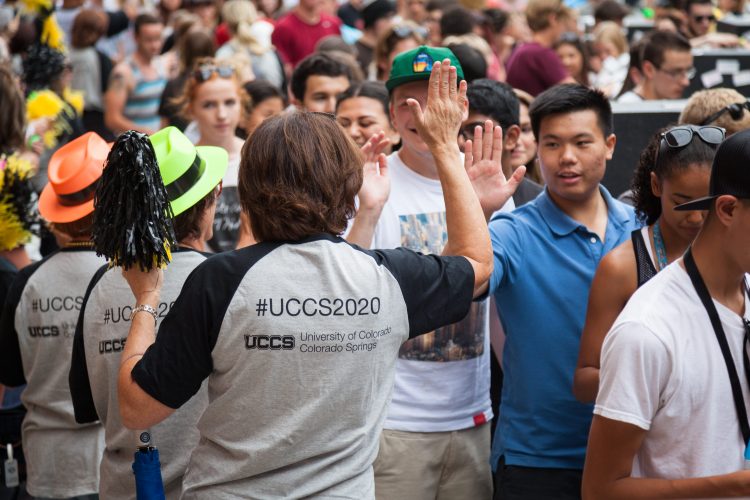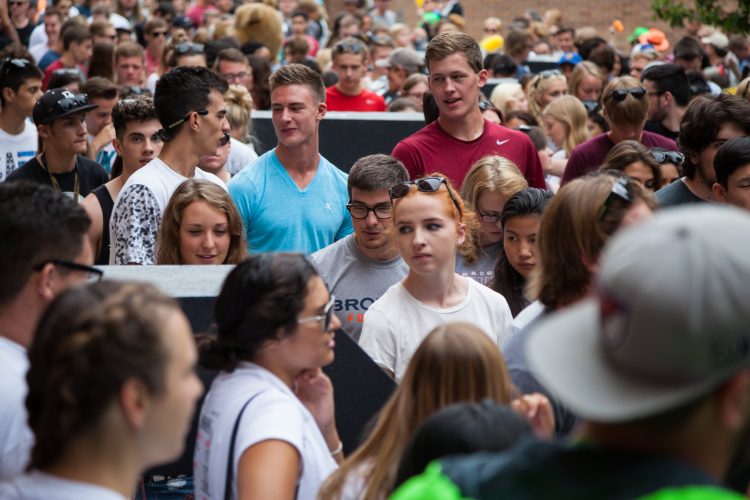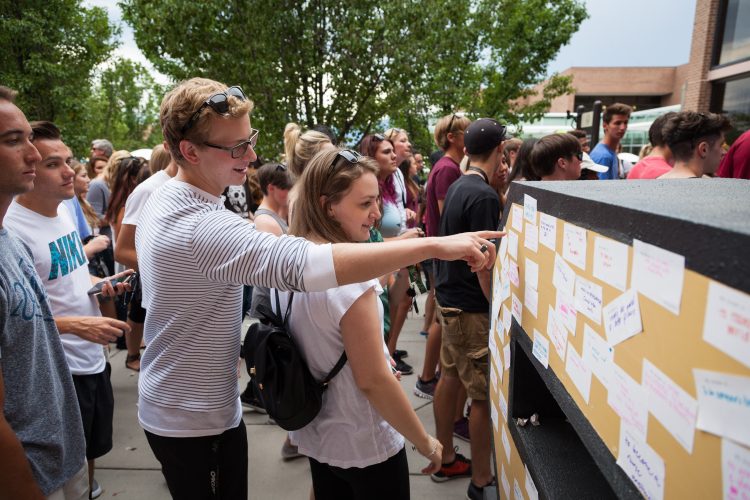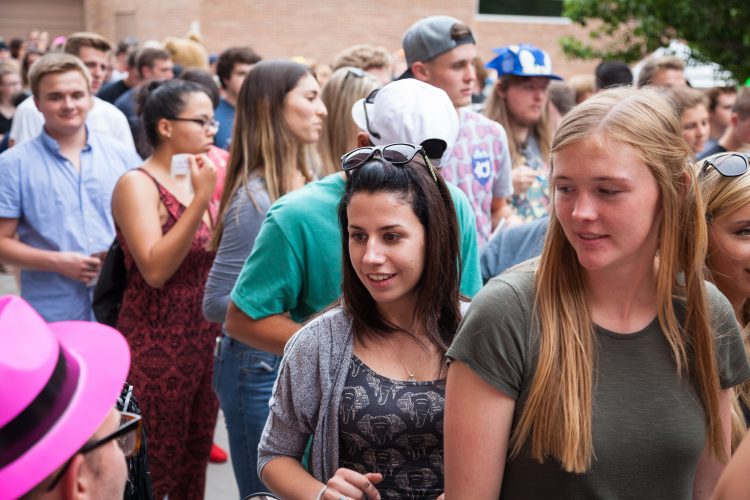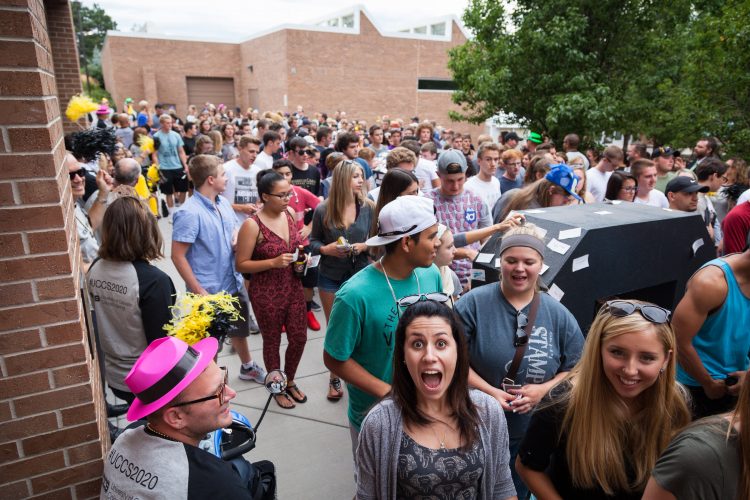 https://www.facebook.com/243117181362/videos/10153706007581363/
— Photos by Jeffrey M Foster, Joanna Bean, and Tom Kimmell
— Video by IT Media Services