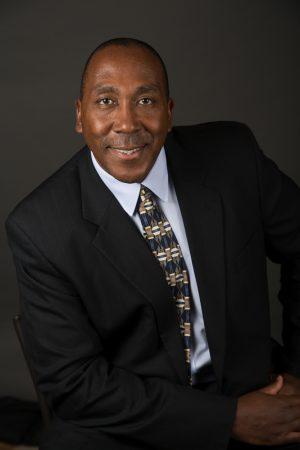 An experienced student affairs administrator currently at Drake University, Des Moines, Iowa, will be the next vice chancellor for student success at UCCS.
Sentwali Bakari, Drake's dean of students since 2003, was selected following a national search. He will begin Oct. 3. Chancellor Pam Shockley-Zalabak announced his appointment Aug. 9.
"Dr. Bakari brings almost 30 years of experiences at both public and private universities to UCCS," Shockley-Zalabak said. "I am pleased to welcome him to the UCCS Mountain Lion family and look forward to introducing him to both the campus and Colorado Springs communities."
As vice chancellor, Bakari will provide oversight for offices responsible for admissions, records, student life and leadership, and the dean of students office.
"I am excited to join the University of Colorado Colorado Springs," Bakari said.
Since 2003, Bakari has served as the chief student affairs officer at Drake University, a 5,500-student private university in Des Moines, Iowa. Previously, he served as assistant dean of students for first-year programs at Hartwick College, Oneonta, New York, director and assistant director of multicultural student services and center at the University of Wisconsin, La Crosse, as a residence hall director at State University of New York Oswego and assistant director of admissions at Texas Christian University, Fort Worth, Texas.
He received a Fulbright Award to the United Kingdom and served as the dean of students for the Semester at Sea, Institute for Shipboard Education, in addition to co-leading travel seminars to Egypt and Turkey and being part of a faculty delegation to Israel. He also lived and worked in Denmark.
He earned bachelor's and master's degrees from the University of Wisconsin, La Crosse, and a Ph.D. from the University of Northern Colorado, Greeley.
Bakari was one of three finalists who visited UCCS the week of July 25. An 11-member committee was charged with reviewing applications, comments from campus community members following on-campus interviews, and recommended finalists to Shockley-Zalabak. Committee members included Martin Wood, senior vice chancellor, University Advancement, chair;  Carrie Arnold, assistant director, Freshman Seminar Program; Greg Augspurger, instructor, College of Business; Brad Bayer, executive director, Student Life and Leadership; Megan Bell, executive director, Auxiliary Services; Rob Block, assistant dean, College of Engineering and Applied Science; Ellen Burkart, associate director, Office of Student Retention and First Year Experience; Mathew Cox, director of enrollment management, Admissions Services; Jevita Rogers, director, Office of Student Financial Aid and Employment, Robert Wonnett, assistant professor, School of Public Affairs, and Travis Tafoya, vice president, Student Government Association.
Bakari replaces Homer Wesley. Wesley left UCCS Feb. 12 for a position at Pikes Peak Community College.