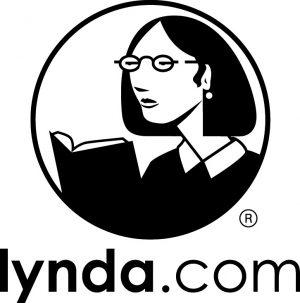 Nothing irks Kathy Andrus like the seldom-used task in the software she uses daily, the one she wastes time trying to remember. But it's rarely an issue anymore. She has lynda.com.
"Lynda.com lets you jump into specifics," said Andrus, an academic technologist at the Faculty Resources Center. "If you are looking for one demonstration in one course, you don't have to go through the whole thing."
The University of Colorado Colorado Springs is making the video tutorial website lynda.com available to faculty and staff as part of a pilot program running through November 2017. The move gives employees unlimited access to nearly 5,000 training videos on technology, creative and business skills and software.
Susan Szpyrka, senior vice chancellor, Administration and Finance, has used lynda.com on her personal time and says the pilot program is a reasonably priced option that benefits faculty and staff.
"At UCCS, our staff is tasked with doing so many different things, especially in small departments where we don't have a lot of specialists. Lynda.com provides so many applications and ways to learn," Szpyrka said. "I'm hoping faculty and staff will use it to improve their work product, but also improve the quality of their work experience."
The website's online courses and materials include instruction on Excel, the Adobe Creative Suite, WordPress, eLearning tools, accessibility  and a multitude of other software programs. The site also provides classes on helpful tools to use in business, leadership, marketing, education, graphic design, IT and other specializations.
Beyond individual classes, lynda.com also delivers learning paths aimed toward career goals, such as becoming a manager, a graphic designer, a project coordinator or a programmer.
"To be able to have this provided by your employer is fabulous. It's allowing people to go the extra mile," Andrus said.
In her job, Andrus has used lynda.com to keep up with new technology, particularly Adobe Photoshop, Premiere and Acrobat. The scalability, course transcriptions and practice exercise files make it easy to use, she said.
Courses are segmented so users can watch as little or as much as necessary, and bookmarks and playlists help users keep track of courses they'd like to watch. A full course library is available on the site.
"SkillSoft will remain the system of record for required compliance training, as it reports into HCM," said Janet Lowe, Director of Employee Learning and Development, adding that lynda.com provides certificates of completion for faculty and staff who want to document their work. When courses or learning paths are completed, course certifications can be displayed on a user's LinkedIn profile as a badge.
"Employee Services will add ongoing lynda.com resources and tips to its website," Lowe said.
Both SkillSoft and lynda.com can be accessed from your campus portal. Click on the CU Resources tab, and select Training to find the lynda.com link. Single sign-on allows for immediate access to both learning tools.
Written by RyAnne Scott