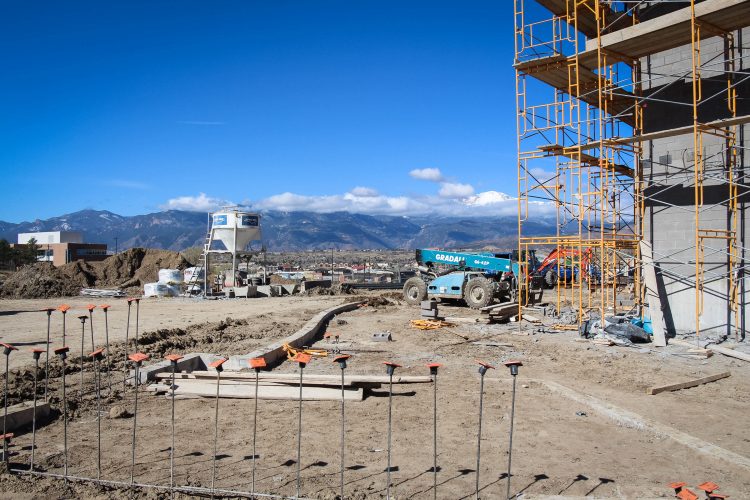 Campus community members interested in having their names be part of the new Ent Center for the Arts have until 8 a.m. Friday to sign a structural steel beam sitting on wooden stands on the West Lawn.
Signing the beam is a tradition associated with topping off ceremonies. At 1 p.m. May 4 at the site of the Ent Center for the Arts, 5525 N. Nevada Ave., the signature-affixed beam will be hoisted into place before a crowd of campus and community leaders.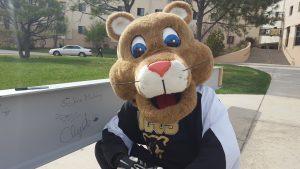 "We invite everyone to join us to celebrate this important milestone," Drew Martorella, executive director, UCCS Presents, said.
Those interested in attending the ceremony are encouraged to ride a campus shuttle bus to the site. Parking will be limited. Sturdy shoes are also encouraged as the construction site is covered in rock and may be muddy, Martorella said.
Shuttles will leave Centennial Hall at 12:15 p.m., 12:30, 12:33, 12:35, 12:43, 12:55 and 1 p.m. They will return to Centennial from Ent Center at 1:50 p.m., 1:55, 2:05, 2:20, 2:21, 2:25, 2:44 and 2:46 p.m.
Vice Chancellor Susan Szpyrka will emcee the event with brief comments by Chancellor Pam Shockley-Zalabak, CU Regent Kyle Hybl, and Sally Hybl, a leading community fundraiser. An opera singer will deliver an aria as the beam is hoisted and bolted into place.
A topping off ceremony is a tradition that dates to 700 A.D. Scandinavia. In modern times, those involved in construction sign their names to a beam to symbolize teamwork, high-quality craftsmanship and future good luck.
The UCCS Ent Center for the Arts will be built on the site of three former softball fields and parking lots. Site work, including roads, utilities and related infrastructure began in spring 2015. The project is scheduled for completion in early 2018.
The UCCS Ent Center for the Arts will include the Dusty Loo Bon Vivant Theater and the Osborne Studio Theater with supporting space for the UCCS Music Program, Theatre and Dance Program, Theatreworks, the 235-seat Chapman Foundations Recital Hall, a 750-seat performance space and a new campus home for the Galleries of Contemporary Art. Additional learning and rehearsal spaces, a large lobby for public receptions and student engagement spaces will also be included. The venue is designed to encourage and support working relationships with community cultural organizations and to provide direct public access to performances, exhibits and classes.
Design of the UCCS Ent Center for the Arts is led by H3 Hardy Collaborative Architecture, New York, with Semple Brown Design, Denver, serving as the architect of record. JE Dunn Construction, Colorado Springs, is the general contractor for the building. Bryan Construction, Colorado Springs, is the general contractor that oversaw site preparation.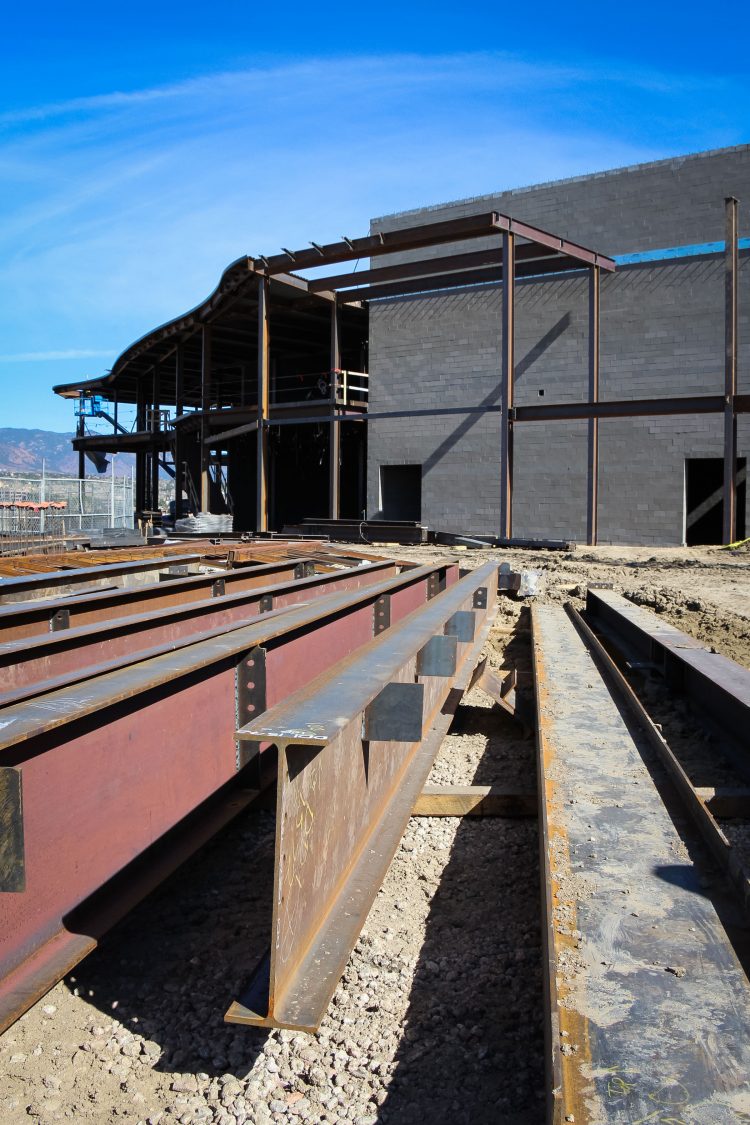 — Photos by Tom Hutton