The CU Board of Regents on April 6 approved tuition and mandatory fee rates for the 2016-17 academic year, including a 4.61 percent increase at UCCS.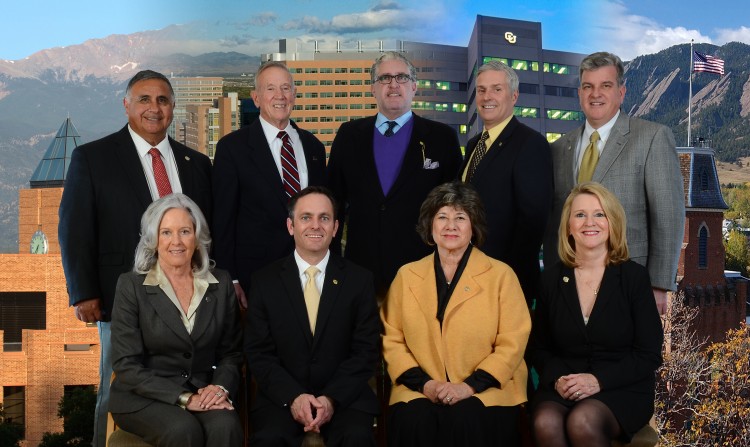 Beginning fall semester 2016, incoming Colorado resident freshmen at UCCS will see an increase of $300 annually (two semesters, 30 credit hours) in tuition and $135 in mandatory fees, a total of 4.61 percent. UCCS tuition and fees will remain less than those at CU Boulder and CU Denver. UCCS tuition and fee increases were below state-mandated caps and are expected to be less than at other Colorado public universities outside of the CU System.
For the 2016-2017 academic year, a full-time, lower-division Colorado resident undergraduate student will play an estimated $9,863 in tuition and required fees for a two-semester academic year or 30 credit hours. Last year, the same student paid $9,428.
Upper division undergraduate students will see tuition increases ranging from 4.5 percent or $390 in the College of Letters, Arts and Sciences, 4.6 percent or $450 in the College of Business and the College of Engineering and Applied Sciences and 3.8 percent or $420 at the Helen and Arthur E. Johnson Beth-El College of Nursing and Health Sciences. Some part-time graduate students may see a slight reduction in tuition as UCCS implements a linearity process where students are charged equally for the number of credit hours they take. Tuition calculators will be posted on the UCCS website this summer to assist students in determining exact costs.
UCCS tuition and fees plan was shared with the regents in February and received little discussion this week as regents debated a multi-tiered tuition approach at CU Boulder. That campus will see a one-time increase of up to 5 percent in its tuition and mandatory fees, which will then remain locked for four years. Incoming freshmen in the fall of 2018 and 2019 will see a one-time increase of up to 4 percent in their tuition and mandatory fees, which will then remain locked at that rate for four years.
The board also approved tuition and mandatory fees increases at the University of Colorado Denver (3.38 percent lower division, .19 percent upper division) and the University of Colorado Anschutz Medical Campus (4.77 percent for undergraduate nursing).
The percentage increases across CU's four campuses are expected to be among the lowest in the state for the next fiscal year. The university strives to set tuition rates as early in the year as possible in order to better help Colorado families and students with advance financial planning.
Meeting at CU Denver, the board voted 7-2, with Regents Glen Gallegos and Stephen Ludwig opposing