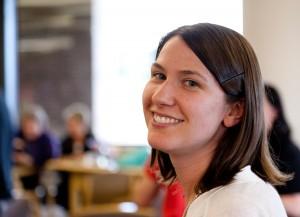 Digital publishing is a fast-moving aspect of higher education, whether it be digital access to journals and books or the use of blogs and Twitter.
Tabatha Farney, associate professor and director of web services and emerging technologies, Kraemer Family Library, wants to hear from faculty and staff about how the library can help with digital publishing and other scholarly communication issues. Such a discussion, she hopes, will help the library determine what future services to offer.
The library is hosting a forum on the topic 9-10:30 a.m. March 29 in UC 302. The meeting will feature Andrew Wesolek, head of digital scholarship at Clemson University.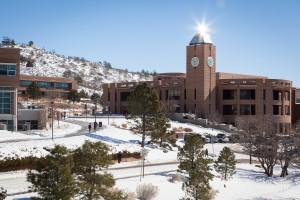 Wesolek is responsible for developing the TigerPrints repository and raising awareness of alternatives publication models and author's rights, according to Clemson. He also works with faculty on digital scholarship and publication.
Digital publishing and communication has ushered in an increasingly complex environment for scholars, according to the library. Wesolek will discuss the changing nature of scholarly communication and suggest steps authors can take to increase the impact of their work by digital means.
Wesolek also will facilitate a dialogue about digital projects ­ online journal publishing, digital humanities projects and open education resources and publishing – underway at UCCS.
To learn more about the event: http://libcal.uccs.edu/event/2507082