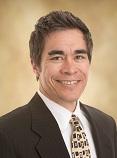 Eric Nissen, marketing and communications specialist, College of Business, will co-present "Branding Your Business School" March 8 at the Association to Advance Collegiate Business Schools March Business School Communications and Development Symposium in McLean, Va.
Nissen's presentation will review the UCCS College of Business branding efforts and its coordination with UCCS and CU brands. His co-presenter will be Frank Goedertier, associate professor, Vlerick Business School, Ghent, Belgium.
AACSB provides internationally recognized, specialized accreditation for business and accounting programs at the bachelor's, master's and doctoral degree levels. The UCCS College of Business is AACSB accredited, an honor earned by about 30 percent of U.S. college and university business programs.