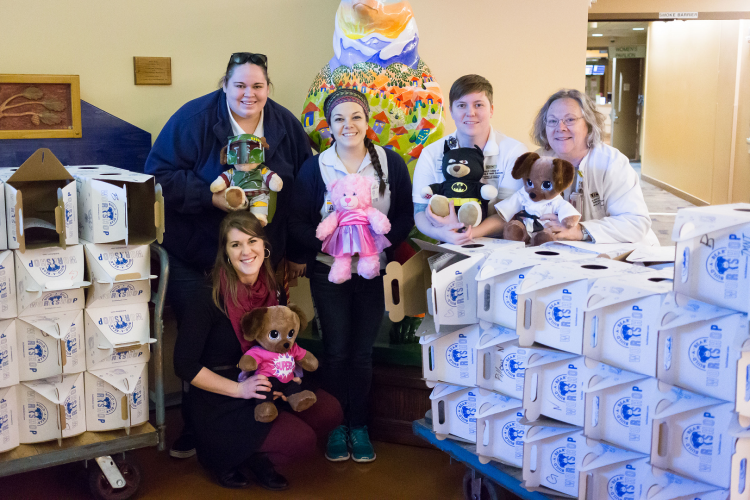 Just in time for Valentine's Day, members of the Student Nurses Association delivered more than 200 hand-made teddy bears to local hospitals Feb. 10.
Nursing students and volunteers built the bears Feb. 6 at the Build-A-Bear Workshop in the Chapel Hills Mall. The students collected donations for the project and volunteered time to build and deliver them.
Sue Davis, instructor, Helen and Arthur E. Johnson Beth-El College of Nursing and Health Sciences, said 206 bears were made and distributed to the pediatric departments at UC Health/Memorial Hospital, Penrose St. Francis Hospital, Colorado Children's Hospital and Children's Colorado Urgent and Outpatient Specialty Care at Briargate. Last year, students delivered 182 bears.
The bears –  dressed as cowboys, nurses, soldiers, and popular movie characters – will comfort the pediatric patients during their stay, Davis said. The community service project is now in its fourth year.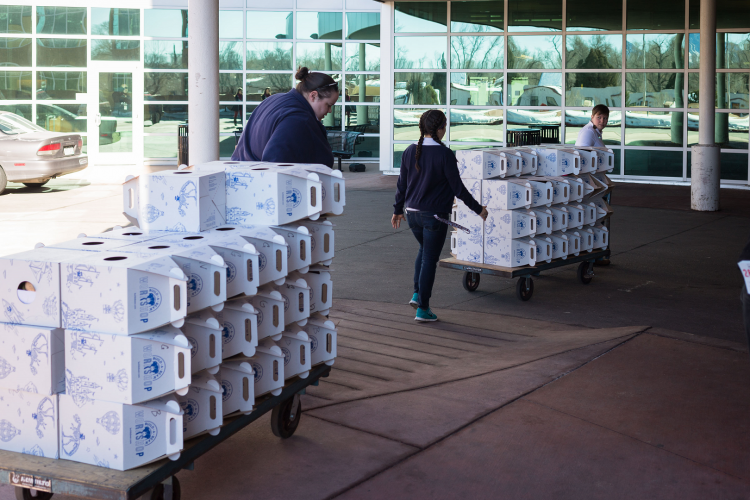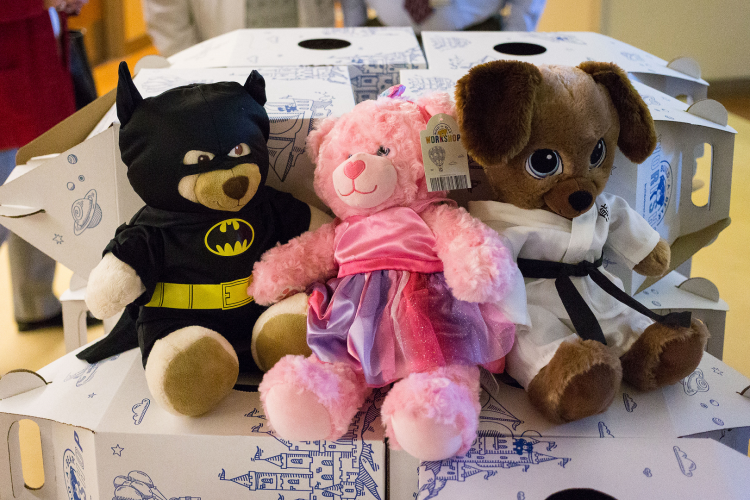 — Photos by Jeffrey M. Foster