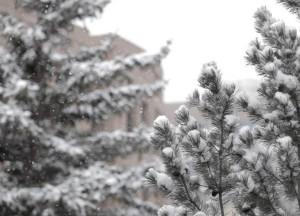 Because of hazardous weather conditions, all classes and activities at UCCS are cancelled Feb. 1
The Department of Public Safety announced the closure at approximately 8:30 p.m. Jan. 31.
Dining and Food Services will serve residents according to schedule for Roaring Forks and the Lodge.
Police and dispatch operations remain available.
Shuttles will not operate during the closure.
A winter storm warning remains in effect until 11 a.m. Tuesday, Feb. 2.  Please continue to monitor local forecast information by visiting www.weather.gov/pub