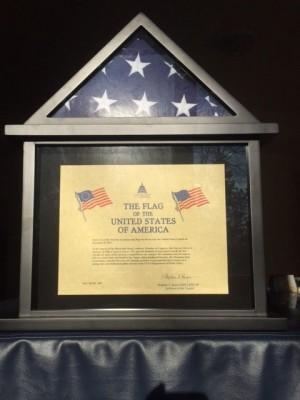 A United States flag that flew over the U.S. Capitol will be presented to members of the UCCS Department of Public Safety during a 3 p.m. Jan. 29 ceremony in University Center 116.
Rep. Doug Lamborn, R-Colorado, and current members of the Sigma Alpha Epsilon fraternity chapter at UCCS will present the flag in memory of UCCS Police Officer Garrett Swasey. Swasey died Nov. 27 while responding to the shootings at Planned Parenthood in Colorado Springs.
Aaron Novy, Business 2011, worked with Lamborn and current members of SAE to arrange the flag's donation.