Editor's Note: This is the second in an occasional series of posts regarding student retention efforts in various campus departments.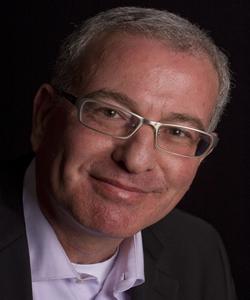 For Raphael Sassower, professor and chair, Department of Philosophy, the challenge of retaining students at UCCS looks like the seven-page double-spaced APA style academic paper he found under his office door after returning to campus following the holidays.
The paper was submitted by a student as part of an accommodation agreement reached with Sassower as she hastily left campus to support a family member employed in the building where the Dec. 2 San Bernardino shootings took place.
"I could have flunked her – it was within the course guidelines," Sassower said of the student's choice to miss the paper's due date. "That wouldn't have been the right thing to do. That would have been like telling her 'don't care about your mom' or 'don't be a good daughter."'
"We have to recognize that our students have lives outside of the classroom."
Sassower gave the student an incomplete and agreed that if she completed the paper before the start of the spring semester, he would give her the grade she earned. He was pleased — but not surprised — to find the paper under his door. While changing grades is an administrative hassle, Sassower believes it was the right thing to do, both for the student and for the university.
"We need to empower junior faculty members, those who are closest to the students, to do the right thing," Sassower said. "Of course, it's up to the senior faculty to show them the way."
Sassower believes recognizing students have lives outside of the classroom is a mindset that, when combined with several formal initiatives, is a formula for success. The Department of Philosophy has one of the highest student retention rates at UCCS as measured by the Office of Institutional Research.
In addition to a general mindset of working with students, Sassower pointed to four formal activities that he believes have contributed to the department's success.
Philosophy Student Club. A junior faculty member is assigned to be a liaison to the club and receives service credit for helping students meet informally every month. The primarily social activity with faculty presentations helps connect students to each other and to the faculty, something Sassower believes is vital.
Capstone Senior Project. While many departments have capstone projects, the Philosophy Department ensures that as part of its capstone, students meet all faculty members and have a single point of contact for questions.
Availability. The department adopted a policy of responding to student emails within 24 hours of their receipt.
Chair visits. Every semester, the department chair visits each introductory course. As part of the introduction, students are given the chair's email, office number and cellphone number and encouraged to make contact if they have problems or questions.
Related Posts