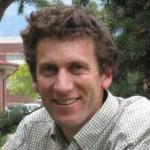 David Havlick, associate professor, Geography and Environmental Studies Department, recently edited "Restoring Layered Landscapes: History, Ecology and Culture."
Havlick, and co-editor Marion Hourdequin, associate professor, Philosophy Department, Colorado College, spent more than five years exploring the social and ethical dimensions of ecological restoration.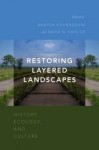 The book focuses on ecological restoration in landscapes with complex histories: layered landscapes shaped by ongoing, reciprocal interaction between humans and nature. Many layered landscapes ranging from the Scottish Highlands to former military and industrial sites are characterized not only by natural ecosystems worth preserving and restoring, but by significant political, social, and cultural histories. The multi-authored publication includes chapters from Havlick, Hourdequin, and other scholars in geography, environmental philosophy, environmental history, and sociology.
The book is available from Oxford University Press.