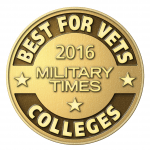 The University of Colorado Colorado Springs is one of the nation's best schools for veterans and military students, according to a weekly newspaper devoted to providing news, information and analysis to military members and their families.
In its Best for Vets: Colleges 2016 edition, Military Times ranked more than 600 colleges in its annual school-by-school assessment of services offered to veteran and military students and their rates of academic achievement. Again this year, UCCS was highly ranked, placing 90th in the nation among four year colleges across the country. UCCS was also highly ranked in the 2015 edition.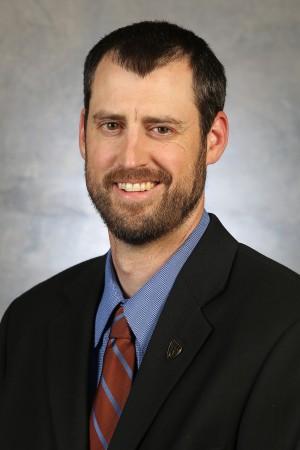 "UCCS is fully committed to supporting veteran and military students," Phillip Morris, director, Office of Veteran and Military Student Affairs, said. "Our efforts incorporate best practices and responsive student services so that UCCS is truly military and veteran supportive. We succeed when our students graduate and earn a place in the civilian workforce."
Military Times' annual Best for Vets: Colleges survey asks colleges and universities to document services, rules, accommodation and financial incentives offered to students with military ties and to describe veteran campus culture. Military Times also includes data from Veterans Affairs and Department of Defense and the U.S. Department of Education.
"We award the Best for Vets designation to the very best, the colleges that really are setting the example," Amanda Miller, editor, Military Times, said.
The rankings are published in full in the issues of Army Times, Navy Times, Air Force Times and Marine Corps Times that hit newsstands this week. For a full list of rankings, visit www.militarytimes.com/bestforvets-colleges2016.
In 2015, UCCS was also recognized by Military Times.
UCCS has an estimated 2,000 students who are veterans, active duty or have ties to the military. The university is in the process of expanding office space dedicated to assisting veterans and has implemented numerous programs and training to help faculty assist veterans with their transition into the classroom.
The Military Times digital platforms and newsweeklies are the trusted source for independent news and information for service members and their families. Military Times is published by Sightline Media Group, formerly Gannett Government Media, was established in 1940 as Army Times Publishing Company, an independent publishing company reporting on military news and information. For more information, visit http://militarytimes.com